I came across the Best Easy Work website (besteasywork.com) today and decided to take a closer look, to see if it's legit or just another scam.
The site claims to give you a free "100% automated and instant money making website" that you can use to generate an easy $500 or more per day.
Honestly, these are some pretty bold claims.
I've reviewed 100's of programs on this blog over the years, and most times I see these claims, it's really just hype to convince you to buy something.
And unfortunately, that is what is happening here.
The site is using hype to convince you to buy into a high ticket recruiting scheme that in my opinion is full of red flags.
Read on the full review.
FAQ
1.) What is Best Easy Work? Best Easy Work is a high ticket multilevel marketing (MLM) recruiting system. The idea is to join at a given membership level and recruit others who do the same, in the hopes of earning affiliate commissions when they upgrade.
2.) Who is Martin Ruiz? Martin Ruiz is the person behind this program, and the owner of BestEasyWork LLC, a Florida based company.
3.) When did the program launch? The program supposedly started in the mid 90's which, going by the marketing style, wouldn't surprise me. However, Martin says he revamped the program in February of 2016, which coincides with the (anonymous) domain registration of besteasywork.com in July, 2016.
4.) How much does it cost to sign up? The cost of joining ranges from $0 to $5,000 depending on which of the 10 levels you join at. With a total potential cost of $16,564. Each higher level of membership allows you to earn higher commissions when you refer others into the system. This is why I say it is "high ticket".
5.) Can you really make money with this system? Theoretically, you can make money with this system. Assuming the company actually pays you, and as long as you can recruit people who buy, then you can make money. Trouble is, these "systems" either fizzle out once recruitment slows or are shut down by the FTC. Just as similar, higher quality and more popular programs have been shutdown.
6.) How much can you earn? The site claims you can earn $500 per day or more. In reality, how much money you make depends on what membership level you buy in at, how many people you recruit and what levels they upgrade to. The higher level you buy in at and the more people you recruit who do the same, the more money you will make. Unfortunately, most people earn very little with systems like this.
7.) Is this a job or business? This is absolutely NOT a job. I have seen some marketing from affiliates and even the company itself that uses terms such as "help wanted", which may lead you to think it's a job. It's not. It's really a "business" because you are earning affiliate commissions for generating sales for BestEasyWork LLC.
8.) Is this a MLM program? Yes. Despite some reviews stating otherwise, this absolutely IS a multilevel marketing (MLM) program. Because the compensation rewards affiliates for multiple levels of recruitment. Both for direct recruitment AND when your direct recruits, recruit others into the system.
9.) What will you be doing as a member? Your sole mission after joining is to run traffic to your replicated Best Easy Work website, so that if they join and pay to upgrade, you earn commissions. So your main task is doing internet marketing to generate leads and sales.
10.) Are there any tangible products? BestEasyWork LLC does not sell any tangible products to retail customers. Instead, they "bundle" products into the membership levels to help you recruit more people. For example, a free replicated website, marketing resources and a phone sales team to help upsell you and your prospects.
11.) Is Best Easy Work a scam or pyramid scheme? A pyramid scheme is where you pay to join and recruit others to do the same, and so on, multiple levels deep. Which is essentially how Best Easy Work operates. They do bundle in some "products" and give you a free membership option, but neither of these negate the fact that you are (in reality) joining at a given level, for the sole purpose of recruiting others who do the same.
12.) Is BestEasyWork LLC BBB accredited? No, the company is not accredited by the Better Business Bureau (BBB) as of writing this.
13.) Similar programs: Automated Income System and Copy and Paste Ads.
Best Easy Work Review
Best Easy Work is all about recruiting people into the same system you just joined. You earn by directly recruiting people, and when your recruits recruit others.
The system was created by Martin Ruiz in the mid 1990's according to the website, but became known as Best Easy Work in 2016.
Martin claims you can just signup and get instant access to an autopilot money making website. One that can pay you $500 per day or more.
Which certainly sounds amazing.
But done for you websites or "systems" are not a viable longterm method of making money online. When tons of affiliates are all using the same funnel, and the same traffic sources, they simply do not convert.
And that's at the best of times!
In this case, we are dealing with a very low quality website that looks as if it was designed 20 years ago. Back when pictures of luxury cars, piles of cash and flashing banners worked (lol). This is extremely outdated marketing, and it is ineffective at best.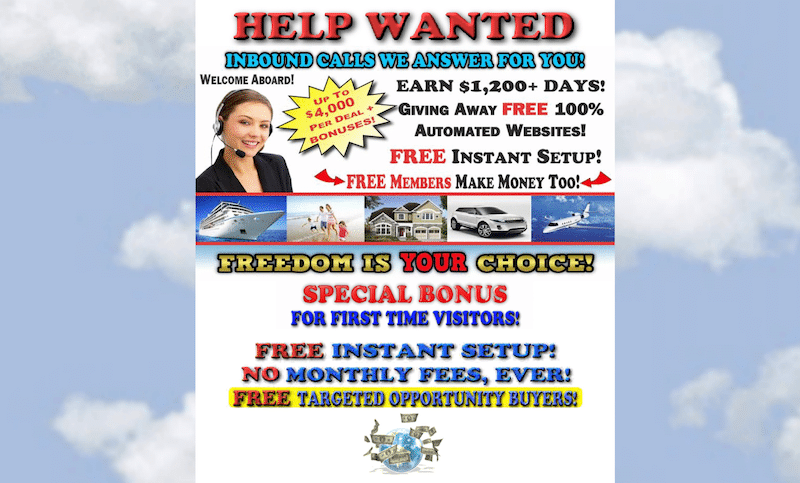 It's also worth pointing out that the cheesy promotional video that depicts BestEasyWork LLC as a company with a real "office headquarters" is 100% fake: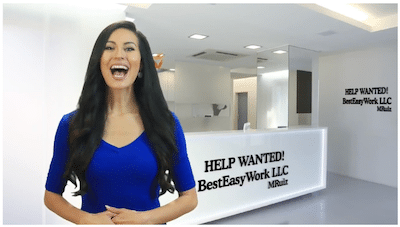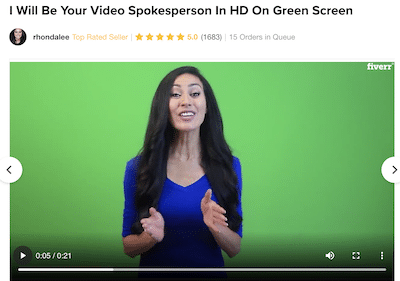 This is not a real office, it was made by a Fiverr actress who uses a green screen.
I am not trying to bash this site of the person who created it.
But this stuff IS important to consider if you are going to be promoting this. Because this is the "free money making site" you are going to be using to generate leads and sales.
Which simply put, sucks.
I also want to point out that there is nothing "easy" or "autopilot" about making $500 per day online. It's not rocket science but it DOES take time and effort.
You need to learn real internet marketing skills if you want real results.
It doesn't matter what system you join or promote, there is no shortcut to success.
And if/ when you do learn real internet marketing skills, you'll quickly realize that this is not something that is worth promoting to begin with.
Especially not when the whole thing is really about recruiting people who recruit people, instead of selling quality products to genuine customers.
Compensation Plan Breakdown
How much you can earn as a Best Easy work affiliate depends on what "level" you buy in at. The higher amount of money you fork out, the higher potential profit.
Here's a breakdown of the affiliate levels and what each pays out:
Free member: earn $25 commissions whenever you directly refer a paid member
Level 1 – Pay $88 to qualify for $50 commissions on Level 1 recruits
Level 2 – Pay $188 to qualify for $120 commissions on Level 2 recruits
Level 3 – Pay $288 to qualify for $200 commissions on Level 3 recruits
Level 4 – Pay $500 to qualify for $350 commissions on Level 4 recruits
Level 5 – Pay $1,000 to qualify for $750 commissions on Level 5 recruits
Level 6 – Pay $1,500 to qualify for $1,200 commissions on Level 6 recruits
Level 7 – Pay $2,000 to qualify for $1,600 commissions on Level 7 recruits
Level 8 – Pay $2,500 to qualify for $2,000 commissions on Level 8 recruits
Level 9 – Pay $3,500 to qualify for $2,900 commissions on Level 9 recruits
Level 10 – Pay $5,000 to qualify for $4,000 commissions on Level 10 recruits
If you do not pay for the higher levels, you miss out on commissions when someone you recruit upgrades to those levels.
For example, if you're a "Level 3 affiliate" and recruit someone who buys in at Level 10, you only receive a $200 commission and the remaining $3,800 is "passed up" to someone above you who does qualify.
This is how you are "delivered clients for free" as the sales video mentions.
When someone below you cannot afford to upgrade, and recruits someone above their level, their commissions passes up to you (if you are positioned at a higher level).
Which is really sad when you think about it. And absolutely NOT how real (and ethical) affiliate marketing programs work.
Legitimate affiliate programs are free to join.
With this system, you NEED to spend $1,000's "upgrading" in order to make back your money and see any real profits. Especially when you factor in the cost of advertising.
All up, the total cost of qualifying for all affiliate levels is $16,564!
In any case, the MLM aspect comes into play from Level 2 onwards, where you begin earning "overrides" on recruiting commissions of your recruits.
Level 2-3 BEW affiliates earn $30 overrides, level 4-9 affiliates earn $50 overrides and level 10 affiliates earn $100 override commissions whenever their direct referrals recruit paying members. All of which is tracked through a uni-level downline system.
As you can see, the entire compensation plan is about buying in at higher and higher affiliate levels, and recruiting others who do the same.
That's what this is really about.
They even have phone sales people in place, like similar systems, to pressure your referrals into buying over the phone.
Conclusion
Best Easy Work might look like an "easy" way to make money online. But it's really just another mass recruiting scheme that will not work for most people.
Assuming Martin Ruiz actually pays his affiliates, you can make money this way. But just like all pyramid recruiting schemes, this will eventually fall apart.
Which leaves the people who buy in towards the end of the scheme, losing money.
I'll leave it up for you to decide whether or not you think that makes this a scam or not.
But I certainly won't be recommending it to you.
It is possible to make real money online, but success is the result of hard work and persistence. And there are a LOT better, more profitable and more ethical business models out there, like affiliate marketing for example.
Either way, you don't need to join a recruiting scheme like this to make money.