You probably received an email about this product recently telling you how amazing it is and why you absolutely 'must' buy it right? Yeah, me too. From about 50 different marketers I might add!
Anyways, I eventually decided to check out the sales page to see what all the fuss was about and I was curious enough to whip out the credit card.
I'll show you exactly what I found after buying so you know what to expect…
What Is Internet Selling For Newbies?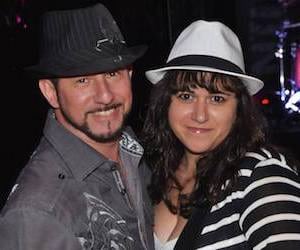 This is a product from a well known marketer named Omar Martin and his wife, Melinda Martin. Together they run a company called Higher Level Strategies which I hadn't heard of until now, but it looks legit.
According to the sales page this is a "secret strategy to build a reliable $23,774.56 per month, even if you are a total newbie". Sounds like something a guru would say to be honest and as soon as I saw the term 'secret strategy' I was naturally a little skeptical.
After you buy you get the standard upsell process like most products but in this case it was a little different. As in, there was only 1 upsell and 1 downsell which is pretty rare and they didn't appear to be just crappy "add on" products either. Turns out this is an entirely separate membership website called "My Unfair Advantage" (MUA) for either $27 per month or $297 one time.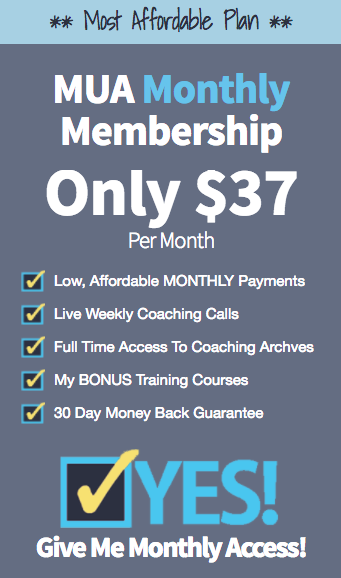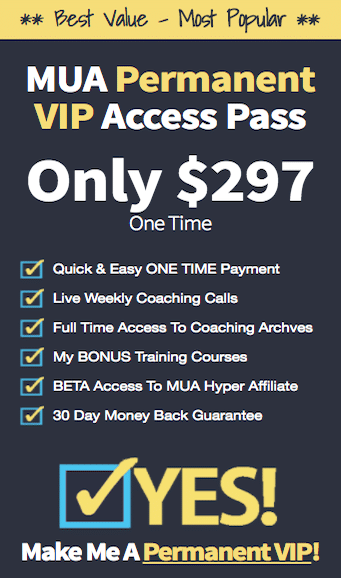 I didn't buy either of these but apparently you get all kinds of addittional training and coaching to help you achieve your online income goals. I may buy one of these at a later stage and if I do, I'll update.
Inside the Members Area
Once you click past those, you land in the Internet Selling For Newbies (ISFN) members area and the very first thing you are prompted to do is sign up for the webinar. In fact, Omar says this is actually a mandatory task for moving forward…
Thankfully it wasn't mandatory to unlocking the core product. I can't stand getting 'drip fed' content after buying so that was a relief! I didn't join the webinar as I wanted to focus on the material itself.
Anyways, the first thing I did was quickly skim through the contents of this product and it turns out everything is broken down into 3 core product sections as shown below:

Safe to say, I was taken back by the level of quality and the comprehensiveness of ISFN at this point, it is very comprehensive and well put together. So far so good!
The 7 Daily Guides
The contents of this section are a welcome video, PDF, MP3 narration and a quick intro video for each new 'day' of training.
The welcome video by Omar explains the purpose of this training, how it is structured and helps to get people into the right mindset which is important. Many people get the idea that making money online is 'quick and easy' and end up totally lost after buying a mountain of different products. The never ending search for that one 'answer' to show them the way.
I've been in that space myself and it sucks which is why I thought this video was good to help people get into the right mindset for building a solid business foundation from the start.
Day 1: The main idea for 'day 1' is to understand the difference between marketing vs selling. While marketing encompasses a range of activities designed to build awareness and communicate value to potential customers, selling is about getting your hands on their cash. In the right way of course! Then it talks about some fundamental principals of building a longterm online business such as list building and the difference between buyers and regular subscribers.
Day 2: This is an overview on the importance of getting traffic. Without traffic you simply cannot make money online, period. This is more of a basic overview on why it's so important along with some good insights, but it doesn't have any 'how to' element. The training goes on to talk about conversions, a very important element to master. Again, more of an overview.
Day 3: This talks about focussing on ONE marketing method that works and duplicating this yourself instead of running around and trying everything. It then talks about the importance of scaling your results and some of the core ingredients in getting started such as web hosting and a domain name.
Day 4: This talks about the basics of getting a WordPress website setup, payment processor, leveraging affiliate relationships within JV Zoo and setting up an email autoresponder. These are all worthwhile tools depending on how you want to go about building your business.
Day 5: Talks about using a membership plugin called WishList which I haven't personally used. But it's basically a tool to protect your content if you want to create a membership product. The training then goes onto talking about social media and offers some worthwhile insights into creating value instead of just hard selling people.The latter part of this training is very worthwhile understanding.
Day 6: This dives deeper into the concept of offering people value and building relationships online instead of just trying to sell people stuff. Within the scope of this system, it's about building relationships with your email subscribers and offering them addittional value by way of products.
Day 7: Talks about the difference between affiliates and vendors, useful for beginners.
Training Summary: You can actually get this section for free as part of the sales page 'exit pop' offer and it's really more of a 'taste' than actionable content in itself. In other words, this was designed to funnel people into the paid ISFN membership. That said, this was a decent little 'mini course' in itself.
The Core Product (ebook, audio & video format)
This is the core ISFN product and the reason I combined these 2 sections (see picture above) is because they are the same content, just in different formats. The ebook is a 107 page PDF and the audio just narrates that, while the video course is the same stuff only in video format.
I like the way they have done this and the cool thing about the video modules is you get a bunch of addittional content with each module. Like the video slides and the script which you can reference on and a bonus interview with Omar.
There is actually SO much content in this product I can't possibly tell you everything I have found, but I'll do my best to bring out the main points and what I found to be the most valuable parts.
Module #1 (Digital Web Business Basics)
The training begins with Omar going right back to basics. As in, how the Internet and websites actually work on a fundamental level!​ He explains domain names, web hosting, affiliates, vendors and payment processors among other things.
Borrrrring….. but useful I suppose and this didn't last very long.
The second part moves away from the technical explanations and more into the mindset and marketing aspects. Omar talks about the importance of treating this like a REAL business and the difference between trading time for money and automating your business.
The other stand out element the importance of planning​ and creating a clear vision for what you are trying to achieve. This is something I can definitely improve on myself so I found this to be a worthwhile reminder. He really hammered home the importance of real business planning throughout the modules.
Module #2 (Marketing Versus Selling)
This is one of the main concepts Omar talks about, marketing vs selling. He emphasises how marketing is all about building awareness while selling is about the transaction. Marketing is more than just "building awareness" though, it revolves heavily around the concept of value, but I do get his point.
Omar talks about finding your target audience BEFORE trying to sell anything. So, learning about your audience and building a targeted email list by giving your subscribers value first. Makes sense.
He then talks about selling which I personally found very worthwhile. He discusses tried and tested selling psychology and methods to close sales in the most effective (and least salesy) way possible.
Module #3 (Branding & List Building)
This section starts out by talking about personal branding and how building relationships with people based on value and trust is key to your success online. This is something I am a BIG believer in myself and something I wholeheartedly agree with. Lead with value above all else. If you are the person that actually helps people instead of the person who is just trying to sell people stuff, you will do way better.
The next part of the training went on to talk about email list building and building your audience across different channels. There are some really great insights into how the process works and why it's so important to build your audience/ email list.
Module #4 (Affiliate Marketing)
Omar starts out by explaining what affiliate marketing is (promoting other people's products) and delves into some of the different types of products you can promote. For example, physical products from Amazon, digital products, reciprocating product launch promos and promoting evergreen products. Each of these are very different and require a different strategy.
He talks about the importance of planning to promote a few quality products and including strategic bonus content in your offers, as oppose to just randomly promoting dozens of products to your list each month. That said, he does emphasise the importance of emailing your list regularly.
One thing I personally liked in this video was how he recommends actually buying the product yourself where possible so your reviews are authentic and actually give your visitors value. No one likes a 'review' that's really just a sales page, I certainly don't. This was great advice.
He shares some really cool insights into what he has done to become a 'super affiliate' which I have never heard anywhere else. This stuff is very, very worthwhile insight, and not just for newbies.
Module #5 (Vendor Marketing)
This is all about selling your own digital info products as a vendor which is something many people shy away from. The way Omar explains this really outlines how simple the process really is when you break it down. It's easy to over think things (I am guilty of this) but in reality, anyone can create good products.
He doesn't so much go into the mundane step-by-step on product creation, but he explains the concept and provides the important elements you need to get rolling. By the end of the video you'll have a good idea of how the process works and how to come up with ideas.
Module #6 (Traffic Driving)
I was pretty keen to hear what Omar had to say about traffic, and I'm pretty sure many reading this will be too. Without traffic, you won't make a dime online. Period.
He talks about how there are 3 main sources of traffic:
Paid Traffic: Buy advertising on one of the many mediums available
Borrowed Traffic: This has to do with teaming up with affiliates who are going to promote your product to their list and reciprocating email broadcasts (you promote my product, I'll promote yours).
Build Traffic: This is what he recommends the most and it is quite simply finding your audience and growing a following in various ways.
He suggests using a Facebook group to grow your following and also talks about other mediums like YouTube. I liked his idea with the FB group and I am a BIG fan of FB ads in general. I am only scratching the surface of FB ads at this point but I truly believe it's one of the best paid traffic sources you can get and the FB group idea he showed was simple but potentially very powerful.
One thing I disagree with him on (and a lot of Internet marketers to be honest) is his view on building organic traffic through Google, Yahoo and Bing. He says it's too hard and not worth it given the algorithm updates and it takes too long etc… I hear this a lot.
While I do agree that it can take a good amount of time to get rankings in search engines, it's NOT hard and it is well worth the time and effort in my opinion. Believe it or not, getting high quality traffic through the search engines has never been easier. It's one of those things where so many got burned after algorithm updates and their old 'SEO tricks' don't work anymore, so they write it off.
It's really just a matter of targeting the right keywords and publishing useful and relevant content. I'm not an 'SEO expert' by any means, but this has worked well for me and many others.
Anyways, regardless of his view on search engine traffic, the concept of 'building' your own traffic and your own following is good. You could build this traffic through a website, YouTube, Facebook, InstaGram or any number of social media platforms. There are many mediums you can leverage.
The main idea is to grow your 'tribe' and have them invite others to join as well which starts by knowing your audience well. There were some very cool insights in this section I thought.
Module #7 (Sales Funnels)
Up to this point it there has been a lot of worthwhile marketing and business insights, this video gets more into the nuts and bolts of building your sales funnel. The video is about 90 minutes long and you learn the basic sales funnel process, some awesome conversion tips and insights into how Melinda and Omar run successful campaigns.
For example, he shows you the unique 'viral sales funnel' he uses in depth. He breaks the whole thing down and visually walks you through the entire sales funnel process, which I personally thought was brilliant I might add.
I'd happily pay many times more than $23 for this ONE video alone. This module was an eye opener.
Module #8 (Product Launches)
This is all about strategically launching new products on networks like JV Zoo, ClickBank and Warrior Plus​ among others. There's no doubt this is a big part of making money with digital product creation.
In fact, some marketers make the vast majority of their income launching product after product and promoting their buddy's products in between. Not long after launch, their sales are almost non-existent and this is especially true among many Warrior Plus launches. Just saying…
Thankfully, this training is about launching quality products and putting more effort into the process. In other words, he talks about quality over quantity which is a common theme throughout. As with all of the training so far, it's straight to the point and offers high value insights.
Module #9 (Making It All Work)
This video caps off the entire training and Omar talks about his 'High Level Strategies' coaching program. This is something you apply for and the cost isn't listed, although I think it's somewhere between $1k to $25k judging from what I could see.
Admittedly, when I first started getting into reviewing products I was a lot more skeptical of high ticket upsells, but the reality is the price is relevant to how much value you are getting.
I think that IF this coaching is as high value as what has already been provided within ISFN (and given some of the value you get with the coaching package) then it may very well be worth it. I do know that I'm way more inclined to buy something like this given the value I've already received within ISFN.
What I Liked
High quality product full of high value content
Represents very high value for money
No bullshit style of training, gets straight to the good stuff
Omar offers some of the best Internet marketing insights I've come across
The concepts being taught are a cut above the majority of training products IMO
What I Didn't Like
​Not a lot of 'how to' content which may leave beginners lost in some respects
The last video is more about an upsell than how to actually put this training into action
The Verdict
This is an excellent product and one of the best I've come across in this space to date. In fact, this is so full of value I'd happily pay 10 times the asking price.
Final Thoughts​
​This is the first time I've purchased a product from Omar and Melinda and I'm glad I did, this turned out to be a pretty kick ass product. You won't go from newbie to $23k per month without a lot more time and effort, but without a doubt it's well worth your time going through.
I personally like the training stye as well. Instead of just 'how to' or just 'mindset' training, this was a really good balance for me. ​You are getting no nonsense marketing and sales insight from someone who knows his stuff AND you are shown how it all fits together in a logical manner.
That said, when it comes to the actual implementation part (the step-by-step part) I think there will be a number of newbies who get stuck. Tasks such as setting up an autoresponder account, scheduling follow up emails, building a sales page, registering a domain name and hosting accounts can be daunting in themselves. This just means that without buying addittional products/ coaching you may be in for some homework! I think if you are serious about building an online business though, this isn't really an issue and I don't think it detracts from the product considering it's price.
One last thing I wanted to point out is that this product is aimed at people wanting to create their own products, build a list and do affiliate marketing. Yes. But I think it's worthwhile even if you have no intention of creating your own products just given the insights you are given into many related topics.
Anyway, that's my long ass review of this product and if you've made it this far, well done. You are now in a better position to make a more informed decision about buying. Hope this helps!