Real Time Pain Relief is a multi level marketing company that sells topical pain relief creams.
They claim these are the answer that millions of American people suffering from pain have been looking for, which sounds pretty cool. They also say they have an amazing business opportunity to go with it.
In this review, I'll show you what I found so you can decide for yourself…
Real Time Pain Relief Review
This company was founded back in 1998 and began selling it's products through the mlm business model in 2011.
Piecing together who is actually behind this company was somewhat challenging though, since the company doesn't provide an 'about' section on their official website.
According a random blog post published by the company, the founder is Tim Flatt:
RTPR's founder, Tim Flatt, said his company is proud to be a sponsor of The Fifth Annual Big Sky Professional Bull Riders event. "We are very excited about the new partnership between Real Time Pain and Big Sky PBR," said Flatt. – source
According to a PBR press release, Ron Snodgrass is the co-founder of the company:
Real Time Pain Relief is proud to be the title sponsor of the PBR's Velocity Tour, said Ron Snodgrass, Co-Founder of RTPR LLC. "Professional Bull Riders has been one of America's fastest growing sports, and the PBR's plan to… – source
From what I can see, both Ron and Tim's background have been in multi level marketing. Together, they formed a company called 'Global Traffic Matrix' back in 2009 which fell apart some time before the mlm component of Real Time Pain Relief (RTPR) began in 2011.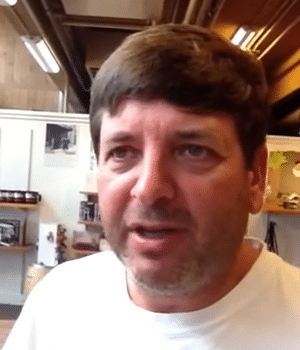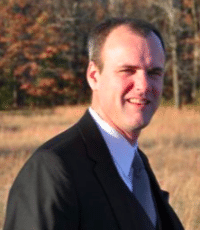 My point being, it looks as if Tim and Ron came onto the scene in 2011 and are responsible for the network marketing side of things which makes me wonder who formed the company in the late 90's.
According to the BBB website, a guy named Cedric Houston is currently the Principal of the RTPR which might be the original founder but I'm only speculating. To add further confusion to the mix, the RTPR Facebook page states they have been a "family owned and operated business" since 1998 but don't say which family exactly…
Anyways, who founded this company, who owns it and who is really running the show is a little on the mysterious side and I'm not sure why exactly. I'm not saying this indicates anything bad, but it's a little strange either way and I think the company should add an accurate 'about us' page on their site.
The Products
The products are sold throughout the United States and from what I have seen, appear to be of a high quality. Considering they've been selling this stuff for almost 20 years, they must be doing something right. What makes it so great?
According to the company website:
It is formulated with a special blend of 19 Ingredients from Nature including Aloe Vera, Menthol, Arnica, Capsicum, Willow Bark, and more. Real Time PAIN Cream is a non-greasy, fast absorbing lotion that delivers soothing relief within minutes of application. Even better, it smells great and won't leave you smelling like medicine.
The main selling points appear to be the high quality ingredients, the effectiveness in treating pain quickly and it doesn't smell like typical 'deep heat creams' which most of us know stink. I haven't tried these products myself, but the overwhelming majority of folks are giving the cream a positive review.
In terms of price, the products sell for the exact same price on Amazon as they do through a distributors replicated website.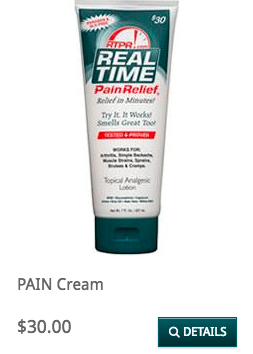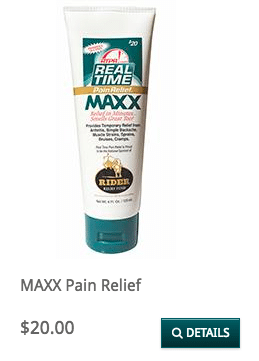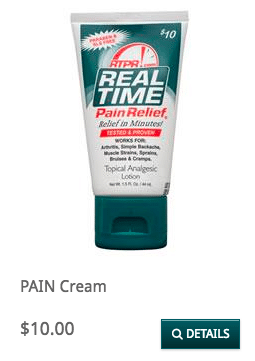 Distributors are eligible to buy the products at wholesale and sell at retail which means selling offline is all good and well. However, selling online presents an issue in light of this pricing.
Why would anyone buy through your RTPR affiliate link when they can buy the exact same products for the exact same price through the companies Amazon page? People are used to shopping on Amazon so this is seriously limiting your ability to make retail sales online.
Unless I am missing something here, this is a pretty average deal for reps trying to leverage the Internet to make retail sales.​ What is more, promoting these products as a free Amazon affiliate will bank you up to 10% commissions, which is higher than what the company pays for direct retail customers!
That said, there are distinct advantages for RTPR affiliates as I explain in the compensation plan below.
The RTPR Compensation Plan
The company doesn't provide an official compensation plan document which was kind of annoying, rather, they offer a one page overview and a bunch of short promo videos. Cool. This really annoys me because I like to get all the facts about a given opportunity before considering joining.
They do provide a weekly webinar though which is good, I am guessing this is where they elaborate on some of the finer details. Either way, I've done some research and I'll show you what I learned.
The Various Programs On Offer
The company has 4 different programs on offer depending on your situation and business goals. These include the vendor, merchant, practitioner and pet care professional programs. There isn't much info on these but it appears to depend on your circumstances as to which of these programs are suitable.
For example, the "vendor" program is for those looking to sell at local markets, while the "merchant" program is for those with a brick and mortar retail store.
Becoming An Affiliate (AKA 'Sampler')
Becoming an affiliate is a matter of choosing which starter pack you are interested in. There are 3 packs in total to choose from as shown below…
Sampler for $99.95
Gold Vendor for $250
Platinum Vendor for $499.95
It appears as though the main differences are the amount of product you receive and you unlock some bonus income potential the more you pay. Again, the company doesn't elaborate much on the details so you would need to attend a webinar to learn more about this aspect.
Getting Commission Qualified
One of the great thing​s about this company is there is no auto-ship requirement or quotas to meet. Simply pay your $99 and you are all set for an entire year. You are also getting product that (if sold at retail) will allow you to break even right away. I do like this.
Ways You Can Earn
There are a number of different income streams you can earn and I am almost certain there is more to the story than this, but I'll break down the most important elements.
Unilevel Retail Commissions
You can earn retail commissions on both customers and those you recruit into the business opportunity through the same 7 level tiered payout structure. So, regardless of whether you get a customer or someone who wants to build a business, they all go into your ONE downline.
The cool thing about this (from a retail perspective) is that instead of just earning commissions for direct customers you refer (as with Amazon) you actually earn on your customers' customers as well.
The way this works is through an mlm downline structure known as 'unilevel' which puts you at the top of your organisation, with customers/ affiliates under you infinitely wide and 7 levels deep.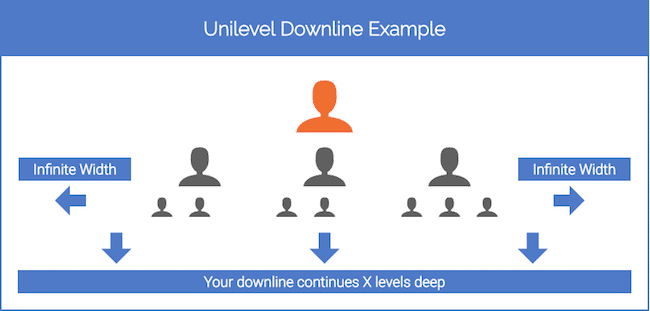 The commissions you earn on product sales through your replicated store depend on which level your customers land on as shown below:
Level 1 downline product sales pay out 6.25% commissions (direct customers)
Level 2 downline product sales pay out 2.5% commissions
Levels 3-7 downline product sales pay out 1%​ commissions
I do think this aspect of the compensation plan is good since regular customers can refer others for you and make you a passive income without them even becoming an affiliate. This structure is the key difference between an Amazon affiliate and a RTPR affiliate.
This concept definitely has it's perks if you have customers that LOVE the product and want to share it with people they know. Your customers effectively become your sales team.
Matching Bonuses
Whatever your recruited affiliates within your downline earn for the month, you'll get a cut. The percentage you earn on whatever your downline makes depends on their position in your downline and what you qualify for based on the sales volume you have achieved for that month.
This ranges from 25-100% commission on your downline's sales volume.
Level 1 downline matching bonus pays out 1.56% – 6.25% commissions
Level 2 downline product sales pay out 0.62% – 2.5% commissions
Levels 3-7 downline product sales pay out 0.25% – 1%​ commissions
For example: Say you are eligible for the full 100% matching bonus and John, on your 2nd level, made $4,000 for the month. You would bank a $100 matching bonus since $4,000 x 2.5% equals $100. However, if you were only eligible for 25% matching bonus, you'd make a $25 commission.
Customer Acqusition Bonus
The company will pay out up to $500 per month according to how many customers you get in a given month. See details below:
10 new customers= $25 bonus
25 new customers= $37.50 bonus
50 new customers= $62.50 bonus
100 new customers= $125 bonus
200 new customers= $250 bonus
There are also a range of other bonuses on offer for acquiring these numbers which you can find in the companies official CAB Bonus PDF.
Sampler Kit Bonus
For every affiliate you recruit (defined as someone who purchases a $99 sampler pack) you will make a $10 commission. Since many are going to be selling offline and the business operates on a free sample model, this could result in several $10 commissions per affiliate per year.
What I Liked
Strong focus on the products in the compensation plan
Good reviews on the products online
Company has been in business for almost 20 years
The tiered retail commissions are cool
Low cost to get involved
Company has spent money on branding and advertising within their target markets
What I Didn't Like
Don't provide as much detail on compensation as I'd like
They sell the same products for the same prices on Amazon
Don't provide an about section on their website for some reason
Primarily teach offline methods (warm market) from what I can see
Final Thoughts​
Overall, I think this is a pretty decent company with some respectable products people clearly like and use. I also think the retail residual aspect gives an affiliate some benefits over being a standard Amazon affiliate and the company has a strong focus on the product side of things as oppose to just recruiting.
These are all important elements in an mlm business opportunity.
I do think that the company selling the products themselves on Amazon​ is seriously limiting a distributors potential to move products online.
I am personally a BIG fan of leveraging the Internet to make sales instead of warm market, so this really is something I don't like. However, if you plan on selling the products offline it won't be as big of an issue overall and building your team won't be hindered by this since you can only purchase the 'sampler packs' through the company website itself.
Whatever you decide, I hope this review has been helpful!