Today I'm reviewing Tom Gentile's Cannabis Lots, through which he claims you can earn up to $20,000 per week, every week, over and over again.
But that's a pretty bold claim.
Is it legit? Cannabis Lots isn't a scam, it's essentially just Tom Gentile's cannabis stock options recommendations. But you can only get his stock picks by purchasing a $2,450 subscription to his Cannabis Power Trader newsletter, and making 20k a week is a bold claim to say the least.
Let's take a closer look at what these cannabis lots are all about, how you can earn money from them, who Tom Gentile really is, and more!
What Are Cannabis Lots?
Cannabis Lots are essentially options trade recommendations for cannabis-related stocks, made by Tom Gentile.
Options trades can be really confusing, so here's a brief video that explains the concept well:
Basically, when you're buying an option trade, you're buying the right to buy or sell shares of an underlying stock once it hits a specific price.
According to Gentile, these options trade recommendations he's giving you are better than simply investing in the stock itself because:
You can earn money faster (generally within 24 hours)
You can start with less money (he states that even $100 is enough)
There's a higher return on investment (up to 50 times more than the stock)
Options are cheaper than buying shares of the stock (sometimes costing less than 5% what the stock costs)
And because of all those things, options trades are (supposedly) less risky. You have the potential to earn a lot while not putting as much money on the line.
But since the cannabis industry is relatively new – and there are some complex legalities surrounding it – options trades haven't always been available for cannabis stocks.
In fact, it was only recently that the SEC allowed people to start trading options on cannabis stocks. And this is where Tom Gentile sees the opportunity.
In an interview with investigative journalist John Burke, Tom claims that this is the "backdoor" to the "biggest opportunity" in the cannabis industry, where you can "profit in 1/10th the time" and that your gains could be "10x bigger."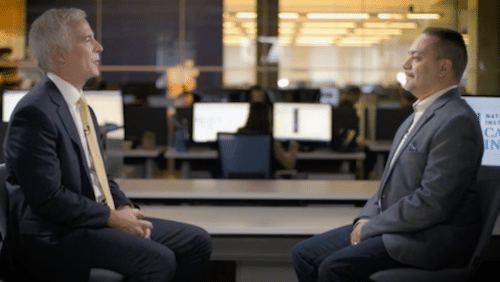 He even goes as far as to say that his recommendations have a "90% win rate."
But is there any truth in that? I can't say for sure, but personally I'm doubtful. And that's due in part to some of the negative reviews that are out there.
Some people claim that, with his recommendations, there's only "loss upon loss," and others claim that they give you a few "teasers" and then just try to upsell you with stuff.
There's definitely some positive Tom Gentile reviews out there too. So it's not like everyone who joins loses money. Not at all. But I do personally wonder about the 90%-win rate he mentions.
And of course, this is mostly just sales puff anyway, like with his $150,000 profit party and V3 Effect presentations.
To be able to know about any of his recommendations, and how successful they are, you really have to sign up for his Cannabis Power Trader newsletter.
How Does Cannabis Power Trader Work?
The way you (supposedly) earn money through this is by signing up for Gentile's Cannabis Power Trader newsletter, which costs $2,450.
With this subscription, you'll get:
Weekly Cannabis Lots Alerts: 3 alerts per week over the next 12 months that will walk you through the pattern, the price target, and the exit parameters
Weekly Cannabis Lots Training Videos: live videos each week where Gentile shows you how to make the trade
Cannabis Lots Profit Alerts: an alert that tells you when to cash out and "earn profits"
Cannabis Lots Masterclass: 10 short videos that tell you how to make the most of your trades
Cannabis Trader Network: online members-only forum
Cannabis Trader Mastermind: quarterly online summit meetings
NICI 2020 Retreat: an annual in-person meetup that you get access to for free
NICI App: their new app that gives you unlimited access to your trader account
NICI Hotline: basically the customer service call line
And again, this isn't cheap. Apparently, the full retail price is supposed to be $4,950. But if you sign up by going through the 50-minute long video presentation, you get a $2,500 discount, bringing the price down to $2,450.
Who Is Tom Gentile?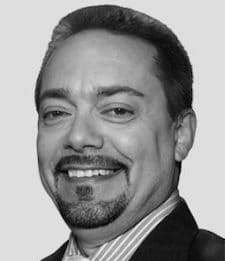 Tom Gentile is an investor, businessman, and investing coach who has a strong personal track record of success over his 30-year career.
More specifically, he's a renowned expert in what's called pattern (or day) trading – basically trading short-term and focusing more on options trades.
He's also popular for creating some well-known trade analysis software, including the Money Calendar (which is patent-pending) and the Alpha-9 Trader.
One of his biggest accomplishments is that he co-founded a company called Optionetics, which was later acquired for $20 million and ultimately became a part of Charles Schwab.
Gentile has also authored many newsletters, including:
With all that being said, it's safe to assume that Gentile has a proven track record when it comes to investing.
And you might be familiar with a lot of his newsletters already, most of which are published through financial publishing company Money Map Press.
But actually, this one is published from a company called the National Institute for Cannabis Investors, or NICI for short.
As you can probably tell by the name, the NICI focuses on investing in the cannabis industry – which Gentile apparently wanted to get into to help out his veteran friends who had PTSD.
The NICI is well known for their American Cannabis Summit (which was reviewed for 2020 here) and other involvement in marijuana-related investments.
Conclusion
In the end, Cannabis Lots are simply options trades for cannabis-related stocks, which is apparently a new thing you're able to do.
That being said, it's still always wise to take the advice of a trusted, well-known expert if you're looking to put any money into stock investing (especially something more confusing, like options).
But, with a multiple thousand dollar price tag, it also might be wise to begin by taking a look at some of Gentile's other, cheaper publications, or maybe even his free newsletter, before you decide to spend that kind of money on a subscription.
And remember that no one can predict stocks with 100% accuracy, so never invest more than you're willing to lose and always use common sense.