It's the story of a down and out single mom, who now makes $12,500 per month.
At least, that's what they want you to think. Unfortunately, this is nothing more than a fake news website designed to lure people into a sketchy program.
The people running this are responsible for ripping off countless everyday people, people who are just looking for a way to make some extra money working from home.
The Lifestyle Tribune Scam Exposed
On the website (lifestyletribune.com/) we are apparently reading a real story from a reporter named "Amanda Winston". She has supposedly conducted an interview with "Melissa Johnson" from New Jersey.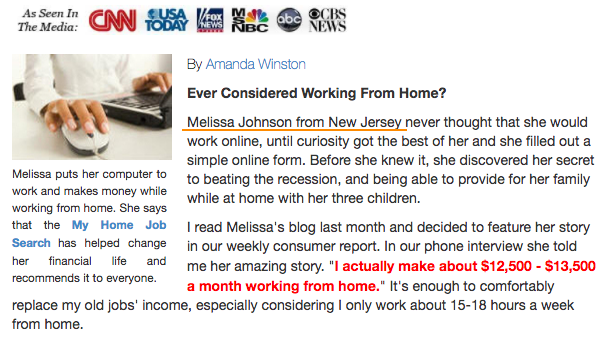 Ms Johnson says it's all thanks to the "My Home Job Search Kit" which has allowed her to give her children the life they deserve. She now works from anywhere she wants, makes good money, and has the time to spend with her kids.
Except… she doesn't, because she's not even real and her story is fake.
Is Melissa Johnson Real? Nope.
It's a compelling story, and one that sucks many people in.
Her story may be compelling, and tug at your heart strings, but that doesn't make it real.
The people behind running this are constantly using new characters across many different fake news sites and programs. This is one of many fake personas they use. The common thread is the 'struggling single mother' but the names, photos and where they are supposedly from changes.
Here's a picture of Melissa Johnson according to the Lifestyle Tribune: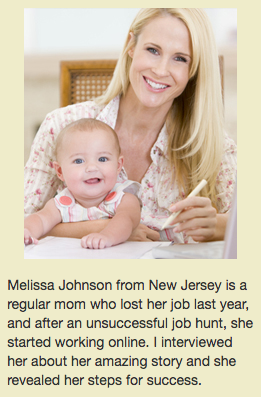 Now here's the same person as a stock photo: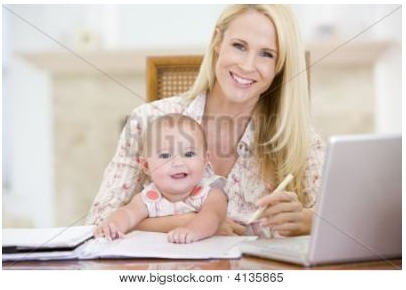 Depending on which fake news site you land on, they also use advanced geo-targeting software which swaps out the location these characters are from according to where you are approximately located.
Why on earth would they do this?
It makes the story more relevant to you, and more believable. When you see "jobs available in (your home town)" featuring a story about someone you can connect with yourself, you naturally get excited because the whole thing seems so real.
Either way, it's just a marketing trick and there are no real jobs available with this program. Period.
Generic Comments
The comments they use are yet another trick used to gain your trust.
They make out as if they are real comments made by real people about this system, when in fact they are the same comments that have been used for years.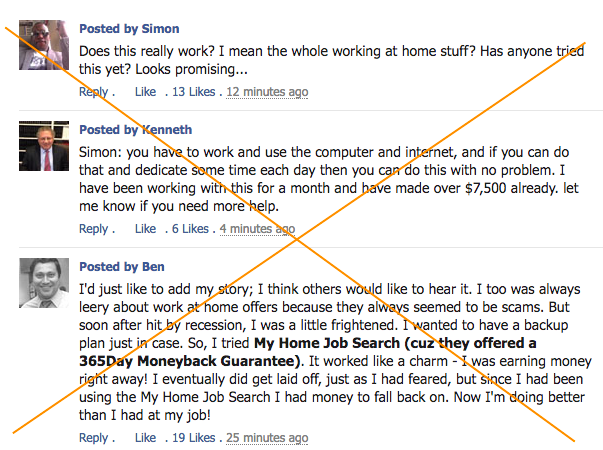 I reviewed the Consumer Trends Today fake news website over a year ago, and it uses the exact same comments about an entirely different system.
Fake News Endorsements
The people behind this use all kinds of tricks to make it seem legitimate, the biggest of all is by pretending to have been 'featured' in the news.

They haven't been featured, endorsed or recommended in any way by any news company I can assure you. This video of Tanya Rivero is in fact real, but the devil is in the details.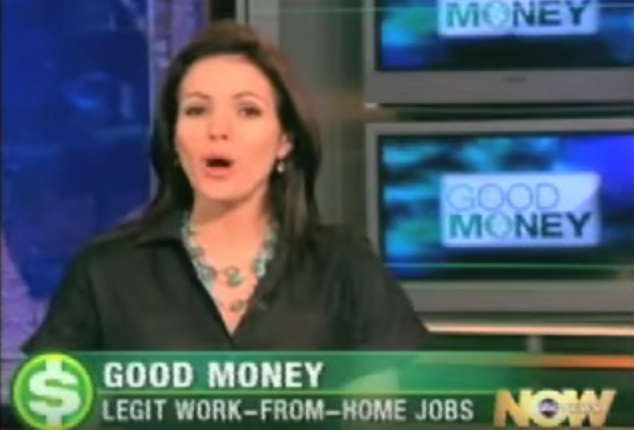 This is a general news video where she talked about 'working from home' in general, and it was published years ago. What these scammers do, is find generic videos on this subject and post them on these fake news websites to trick people into thinking it's some kind of endorsement.
For example, there was a version of her 'Good Money' section that was uploaded by the same scammers back in 2013. They used overlays to trick people into thinking she was endorsing that company.
Here's what Tanya had to say about it: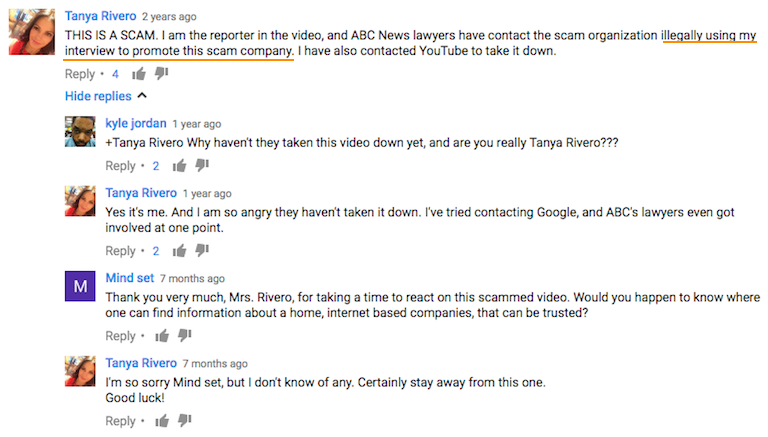 As you can see, she is not endorsing any work from home companies. Period. I actually feel sorry for poor Tanya lol.. you wouldn't believe how many of these sites use her video.
There are hundreds of these sites!
Furthermore, you can verify what I am saying by scrolling down to the mandatory legal disclaimer these jokers use. They state the whole thing is made up in tiny font at the very bottom where no one reads, because they have to.
What System Are They Promoting Exactly?
This is a difficult question to answer, because it changes so frequently.
These news sites are setup in such a way that it does not matter what they promote, they can simply swap it out depending on what is selling the best for them at the time.
As of writing this, they are promoting My Home Job Search which is where you have to pay for access to a 'special jobs database'.

I didn't find this to be a complete scam, but I do recommend exercising extreme caution with it, and I don't believe you should ever pay to access a job. It costs money to build a business, yes. But why pay for the privilege of getting a job? It makes no sense.
More often than not, they are promoting a fake link posting job costing a hundred dollars which is directly connected to the Wealth Development Center, a prolific scam that has been running for many years.
Conclusion
No one likes to be taken advantage of, or fooled into buying into scams. If you are serious about creating an income online, then you will do well to avoid anything that pretends to have the backing of legitimate news companies- without rock solid, verifiable proof.
Fake news is a massive problem online, it's more common than you may think. There's scams circulating that claim to be run by Mark Zuckerberg, Bill Gates, Donald Trump, Mark Cuban, Richard Branson and many other respected public figures.
The best way to protect yourself from crap like this is to slow it down. Take your time to read the fine print, read reviews and make inquiries if necessary. Not everything online is a scam, but there's a lot that are so it's important to do your homework.
Learn more about avoiding internet scams here.