I received an email about Simple Money Sites today and decided to take a closer look.
The website claims you can make "large sums of money" in a very short period of time. Which to be honest is something scam sites say, so this did make me skeptical.
I do like to give each program I review the benefit of the doubt though. So in this review, I'll show you exactly what I found and you can make your own mind up.
Simple Money Sites Review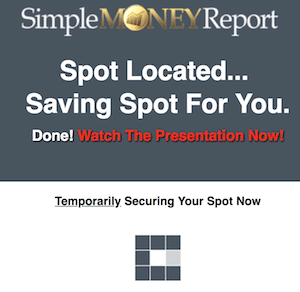 The Simple Money Sites website (smoneyreport.com) is essentially a page that asks for your name, email and phone number. And if you put your details in there, you are sent to the next page which contains a sales video…
The video is presented by 'a guy' who starts off talking about how many millionaires there are in the world. And how easy it actually is to become a millionaire yourself.
Like many sales videos I come across, there is very little tangible information about what the program is about. Although it does say you can earn large sums of money in a short period of time, with "secret" websites.
Just when you think he's about to explain the system, he starts using an illustration of how it's like putting $5 into an ATM machine, and seeing $100 came out each day.
As if this system is so simple, it's like a money machine. He then says that "if you tweak a few settings" you could turn that into $500 or even $1000 per day.
Cool story.
But there's no information about what you're really buying in the sales pitch. Just a bunch of "get rich quick" hype. Yet they expect you to fork out $97 and take the risk it's legit?
Thankfully, I can give you some insight into what this is about to help you decide…
What Is Simple Money Sites About?
Simple Money Sites is not a program in itself, it's a sales funnel for promoting someone else's program. So if you join, the person running the site earns a commission.
Anyways, I believe the site is currently promoting a program called My Ecom Club.
Which is an e-commerce training platform that teaches people how to build a business doing drop shipping with AliExpress and Shopify.
Why do I think this is the underling program?
In short, because of a number of similarities the site has with other sites I've reviewed, that promote My Ecom Club. Let me explain in more detail…
For starters, the order page, the terms and conditions pages (and even the testimonials) are exactly the same as those on Get The Discovery. Which is site I recently reviewed that is setup to promote My Ecom Club.
Secondly, the order page uses Shopify income screenshots to prove people are making money with the system…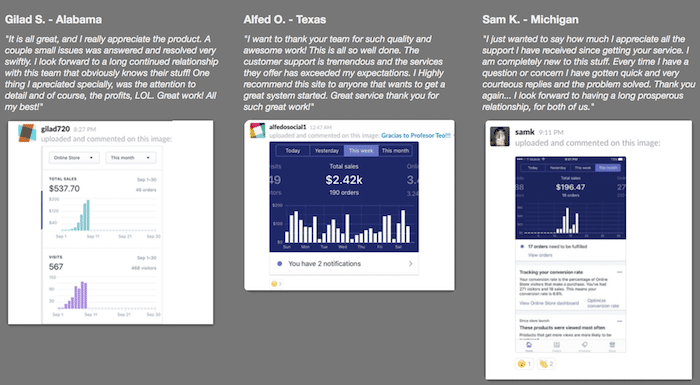 Which is exactly how you make money with My Ecom Club, using Shopify. And these income screenshots are the same ones used on the Job Killer site I reviewed, which is yet another promo page for My Ecom Club.
Lastly, the $97 price tag matches the price of My Ecom Club.
So all things considered, I am confident that this is what the underling program is.
You will see some reviews talking about how MOBE is the underlying program, which it was. But MOBE has recently been shutdown by the FTC so it seems as though the site is now promoting My Ecom Club.
I've actually found that a number of MOBE funnel sites are now promoting My Ecom Club. Such as My Hidden Pages among other sites.
Some marketers will setup a generic sales page that could (in reality) be used to promote anything. So that if one program gets shutdown they can move onto another quite easily.
That's all good and well for them, but it makes it hard for you to know what you're buying.
How Does It Work?
The basic idea is to signup for $97 which gives you access to some training and tools to launch your e-commerce site.
However if you want the 'done for you' package you will need to fork out almost $2,000.
Not to mention you will need to be spending money on traffic among other things to get your business rolling. Because you need traffic to your site and there's only two ways to get it- pay for it or work for it. I don't care how "secret" the sites are, this is the reality.
Anyways, drop shipping itself is where you setup an online store and sell products you don't actually stock. So when someone buys, you contact the supplier and have the product sent directly to the buyer.
There is a lot more to learn obviously and a lot of moving parts involved. But that's the basic idea of how it works.
In terms of making money with a website,
Are People Really Making Money With Simple Money Sites?
Assuming the true underling program here is in fact My Ecom Club (which I'm confident it is) then it is possible to make money. Drop shipping is a legitimate business model and apart from some of these sketchy sites, the platform does look legit.
Whatever you do though, don't buy into the hype that you will make tens of thousands of dollars quickly and easily. Because this is absolutely not how real online businesses operate.
Even if some of the 'testimonials' are from people who say they made $40,000 in 2 short months…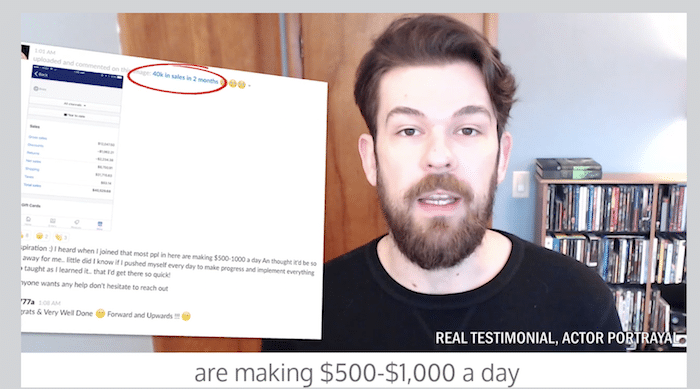 The truth is, he's really just an actor on Fiverr so don't buy into this hype…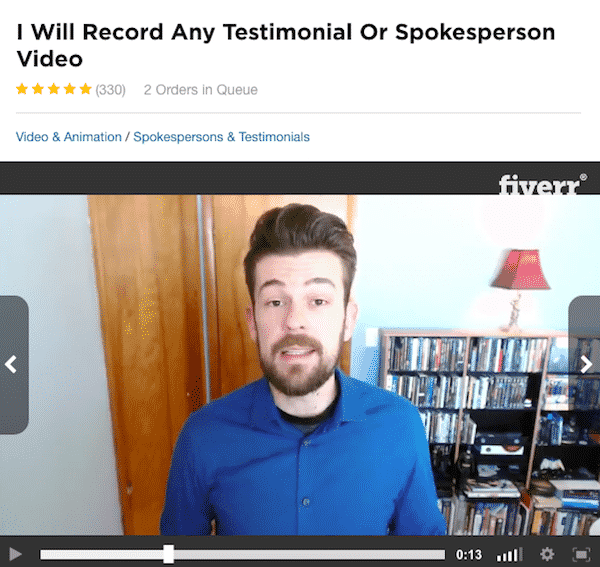 Unfortunately, this type of misleading marketing is very common in this space. But it doesn't stop there. I also found other examples of fake testimonials.
For example, the sales video gives an example of how "33 year old Trevor Chapman made $1,000,000 in 92 days" using Simple Money Sites: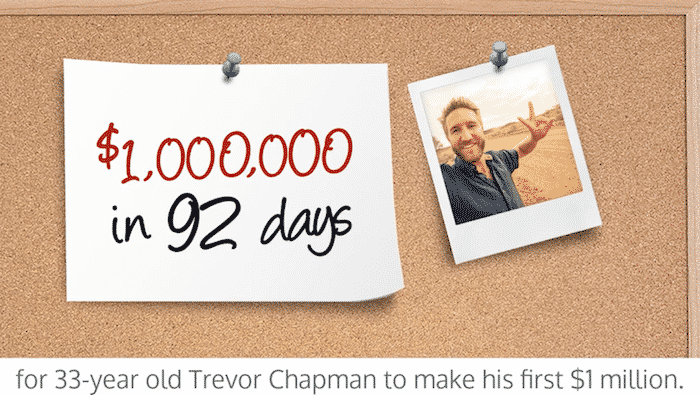 Now as always I did some digging here to see if this was true. And it turns out Trevor Chapman is actually a legit e-commerce entrepreneur who made his money with drop shipping. I know this because I found the EXACT same story over on CNBC.
Interestingly, that CNBC report was published well over a year ago… whereas Simple Money Sites is only a new site. So it seems whoever is running Simple Money Sites, is using a random success story to sell their program! Unless Trevor is behind this but I doubt it.
In any case, he certainly didn't plugin to this system to make that kind of money.
It is possible to make large amounts of money with e-commerce or within any online business model for that matter. But thinking you will just plugin and make that kind of money in such a short period of time is simply not reality.
These unrealistic expectations will only set you up for disappointment.
Verdict- Is Simple Money Sites a Scam?
Simple Money Sites is not exactly a scam because it's not even a program- it's a sales pitch.
However, the sales material is the very definition of get rich quick hype. So if I was judging this based on the marketing I would say it's very scammy indeed.
I mean, the video spends the majority of the time talking about how easy it will be to plugin to an automated 'money machine' capable of making you lots of money, quickly.
From what I can see, the underlying program is My Ecom Club, which doesn't appear to be a scam. I'm not a member of this platform, but I did go through their free training, and it was reasonably good. Not to mention the business model itself is absolutely legit.
In any case, I definitely would take the sales pitch with a grain of salt.
Because in most cases, when someone is telling you that making money online will happen quickly and easily (which this program does) it's a red flag.
Real businesses take time and a lot of effort to build- online or offline. People who try to tell you otherwise are really out for themselves, to make money off of your lack of experience with these things. What you decide to do is up to you but that's my take.