Welcome to my review of Point To Click Profits.
This is a new site that claims you can make $500 or more per day on Amazon, using a "secret little black box". One that allows you to legally 'siphon' off cash everyday.
Sounds pretty amazing, but could it just be another scam?
Read on…
Point To Click Profits Review
The Point To Click Profits (AKA Point 2 Click Profits) website starts off by talking about how you are going to get access to a "black box" that will make you money.
You don't need to do anything, or put any effort in- the system does everything for you…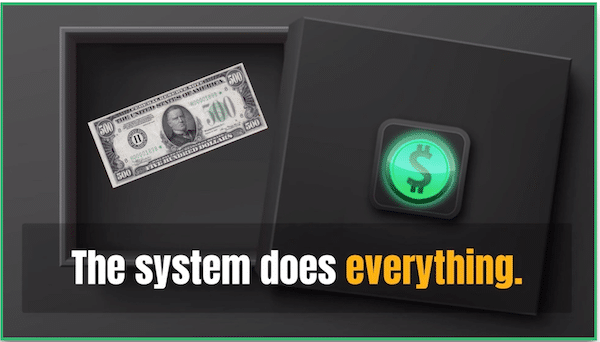 I've seen a lot of this kind of hype over the years.
After reviewing literally hundreds of 'make money online' programs on this blog, you get to learn when something is pure hype.
And that's exactly what this is folks- HYPE.
There is no such thing as a black box system that helps you "siphon money out of Amazon". This is a complete and utter fabrication.
It is true that Amazon (as a company) is making an absolute killing, nobody can dispute this. They earn hundreds of billions of dollars each year, and Amazon affiliates and vendors are making steady profits as well.
But anybody who's making money on Amazon, does so by learning and applying proven strategies. Not by "plugging in" to some $47 push button system.
Anyways, the video goes on to talk about how much money you can make, how easy it's going to be and then shows a bunch of testimonials.
Like this woman, who's apparently making $5,400 per day with the system…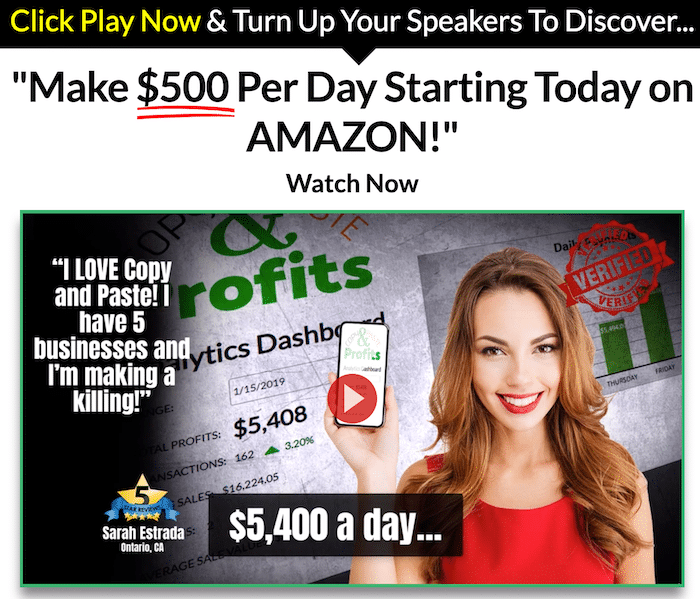 Most of the time these 'testimonials' are completely FAKE though. So I always like to check and see if they're legit or not.
In this case, I she's really just a stock photo…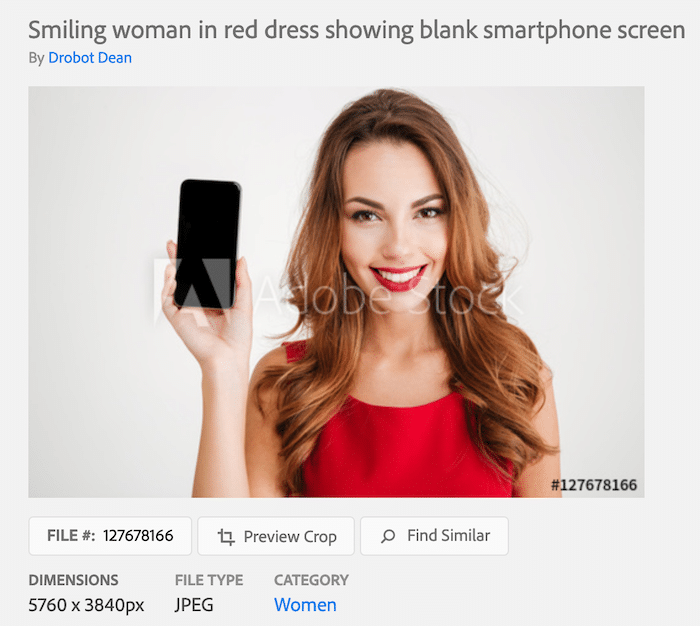 She's never made a dime with this system, it's total BS.
I also find it strange how in the background, the name of the system is "Copy and Paste Profits".
This is another red flag because scam programs OFTEN change names and logos, to continue the scam running once they've been shut down. So this could be an alternate name they are using.
In any case, if people really are making big money with this 'amazing system', why don't they have any real testimonials from real people?
How Does Point To Click Profits Work?
The way this system works is by luring you to the sales page, either by email or an online ad.
Then, once you're on the page, the idea is to 'sell you the dream'. Using all kinds of hype to make it sound as if you're going to be getting access to a secret money making system.
One that allows you to make $1,000's per day from Amazon.
The truth is you can make money with Amazon, and potentially lots of it. You can either promote other people's Amazon products as an affiliate, or become a vendor and sell your own.
And there are many great training programs that teach the right way to do this.
But unfortunately, this isn't one of them.
Rather, this is a system that is designed to 'get you in the door' for $47 and then start upselling you lots of other stuff.
The training itself is a generic training on various ways you can make money on Amazon. It's nothing new, it's not a secret, and it will not make you $1,000's per day on autopilot.
This is a gimmick.
And it's the same sort of hype I see on other systems I've reviewed like Secret Millionaire Bot and Bulletproof Profits. These systems make insane promises of push button riches, only to deliver another BS training that isn't worth paying for. Just like Point 2 Click Profits does.
So to sum up how this 'system' works… you are led into a misleading sales pitch, which is all about getting you to pay $47 for a money making system. And immediately after you buy, you are hit with upsell after upsell.
Not to mention, these people now have your email address, which means you will be getting spammed from them and other sleazy internet marketing gurus. Who will try to sell you more stuff.
Verdict – Is Point To Click Profits a Scam?
Yes, in my opinion Point To Click Profits is a scam.
Not only is the sales material completely misleading, and BS on every front, but the program itself is nothing more than a generic training you could find for free on a good blog.
The real agenda behind sites like these are to make money off of you.
They tell you everything you want to hear, claim everything is 'done for you' and that all you need to do is plugin to start making money, hand over fist.
In reality, the only people making money here are the ones running this scam, at your expense.
I obviously won't be recommending this system to you, because I only recommend programs that are legit, and that actually work. I honestly doubt if anyone who buys this, makes any money at all.
It is possible to make good money with Amazon. It goes without saying that this is a legit company that provides people with a legitimate opportunity to create a business. Either selling or promoting products as an affiliate.
But like anything worthwhile, it takes time and effort to see real results. You will not make money overnight or by using some 'black box' system, this is something scammers say to take your money.
What you decide to do is up to you, I hope this review has been helpful either way.