Updated: July 18, 2018
Live, love and laugh your way to an incredible lifestyle, because life is one big party!
At least, that's Now Lifestyle's motto. While this does sound pretty cool, you might be wondering if it's just too good to be true.
If so, you're not alone.
In this review, I'll show you what this company is all about, to help you decide if it's a genuine business opportunity or a scam.
Now Lifestyle Review
Now Lifestyle (nowlifestyle.com) is a multi level marketing company that operates within the health and wellness space.
The founder and CEO of the company is Joel Therien.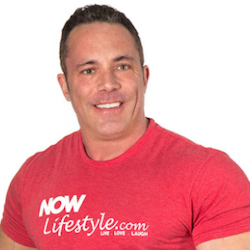 Joel has launched a number of mlm companies over the years. Such as the 7 Minute Workout, Pure Leverage and most recently, Got Backup.
Now Lifestyle is his latest program, which launched in February of 2017.
Joel also owns a company called Global Virtual Opportunities (GVO Inc), which sells web hosting, email marketing services and other internet marketing tools.
Interestingly, both companies operate from the SAME address in San Antonio, Texas.
Here's the GVO headquarters: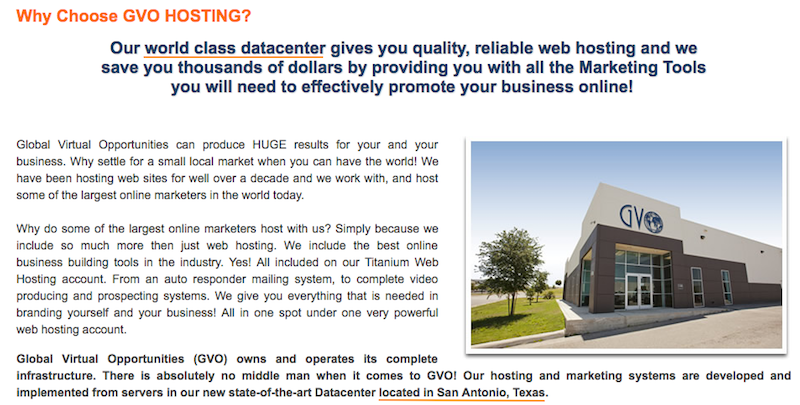 Now here is the Now Lifestyle headquarters:

WTF!?
On one hand, you've got a tech company running a 'world class data center'. On the other hand, you've got a health and wellness company operating a gym. All under the same roof!
After looking into this further, it appears as though Joel is actually running BOTH companies at this location.
In any case, I think it's a bit strange to have a gym and a web hosting company at the same place. But whatever works for him I guess!
Now Lifestyle Product Line
The Now Lifestyle product line essentially fits into three main categories:
The 'Now Body' 'health and wellness membership program
Nutrition supplements
Business Automation Tools
Read on to see what each of these products are about in more detail.
Now Body Health and Wellness Membership
The 'Now Body' health and wellness membership gives you access to over 800 workout videos produced by Joel Therien. Along with a customized workout routine specific to your 'fit profile'.
You can create your fit profile as a free member, by answering various questions about your health. For example, questions about your fitness and weight loss goals, experience level and what equipment you have access to etc.
As a free member, you receive your first customized 10 day routine and the ability to track your food intake and activity each week. However, if you want your full workout routine, you need to upgrade your account. Which costs $24.97 per month for up to five family members.
So is this a legit membership or what?
I'm not a health and wellness expert, nor have I tried this program. So I can't say for sure either way. But I did some research into this program to help you decide.
The point I want to make is about the workout method itself. Apparently, each workout takes you no longer than 7 minutes and you only need to do three workouts per week.
Certainly sounds good, but does it work?
Well it turns out Joel did not develop the '7 minute workout' concept.
This style of training was actually pioneered by Chris Jordan over 10 years ago, who released the official 7 Minute Workout App in 2014. Jordan's program was originally featured by the American College of Sports Medicine in 2013. And later featured by the New York Times, Huffington Post and Business Insider among others.
There's no shortage of skeptics, but it's safe to say the concept itself does have merit. Just how similar Joel Therien's program is to Chris Jordan's program however, is unclear.
In any case, Joel's pretty confident about what he's offering:
Now Lifestyle is a health and wellness program that will help us eliminate obesity, diabetes and heart disease completely from this planet
I love the enthusiasm, but that's a bold claim.
I guess the best way to know for sure is to try out the free membership. If you like what you see and get results with that, then maybe try out the paid membership.
Nutrition Supplement Line
The company also sells nutritional supplements. Such as protein powder, energy capsules and intestinal health capsules.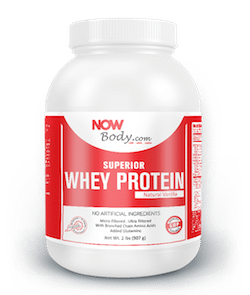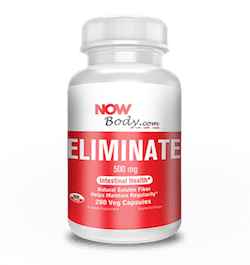 The official pricing is not disclosed on the website, since only members can purchase these products.
Marketing Automation Tools
Jumbled in with the above products, are some marketing automation tools.
The first of these tools is an autoresponder. This is a vital tool for most online businesses. Since it allows you to send follow up emails to leads and generate more sales as a result. Potentially many more sales over time.
An autoresponder is part of GVO's core product offering, so Now Lifestyle is almost certainly 'plugging in' to that. I haven't used their autoresponder myself, so I can't say for sure how good it is (or isn't).
As a free member, you can add up to 10 subscribers to your email list. As a paid member, you can add up to 5,000 subscribers.
The second tool is the lead capture system. As a free member, it's pretty well useless. As a 'reseller' however, it's a potentially useful tool for promoting Now Lifestyle. Since you get 'ready made' landing pages and a more comprehensive autoresponder setup.
The third tool is a template builder. This tool allows you to create your own capture pages from scratch using their drag and drop editor.
All up, this costs $24.97 per month, which is not that expensive all things considered.
The Now Lifestyle Compensation Plan
Now Lifestyle is a multi level marketing company, which means you can earn money on both direct sales, and by recruiting people. The idea is to use the products yourself, and create a 'lifestyle business' by sharing them with others.
Here's how the business opportunity and compensation plan works in more detail…
Becoming a Reseller
As a reseller, you are qualified to promote Now Lifestyle and you are given the 'reseller tools' to help you do this.
These tools comprise of email swipes, banner ads, and a number of pre-made capture pages among other things. Becoming a reseller costs $24.97 per month, however, you must purchase the products you want to promote first.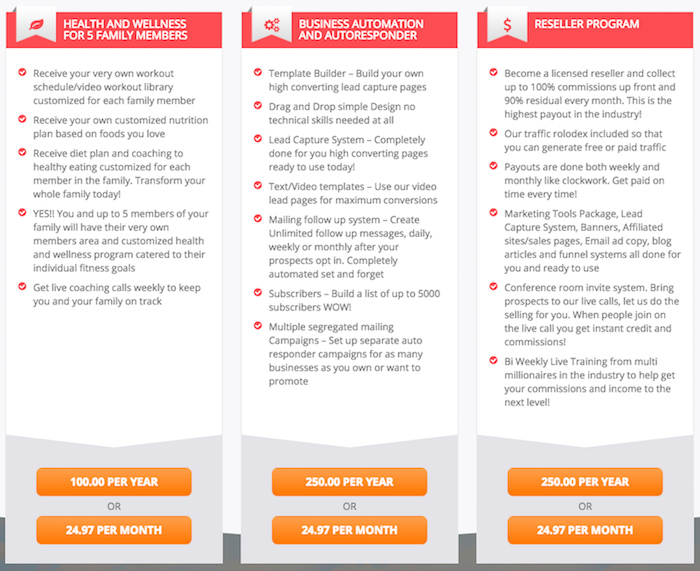 When you do the math, this brings the total cost of becoming a reseller to $74.91.
However, there is an 'grand opening special' that gives you everything for $50 per month, which is likely what the majority of people do.
Ways To Earn Money With Now Lifestyle
There are three main ways you can earn within this compensation plan as I'll now explain.
Direct Commissions
These commission payouts are based on any sales you personally make. Whatever your direct referrals buy through your affiliate link, you will earn a 50% commission on.
Matching Bonus
Whatever your direct referrals earn themselves in a given month, you earn a 50% commission on.
For example, if your direct referrals recruited 20 people for the month between them, who each paid the $50 to become a member, you'd earn $500 for that month.
Binary Commissions
The company operates on a binary compensation plan.
A binary model places an affiliate at the top of their downline, and a maximum of two affiliates directly under them, and so on.
This means you have a 'left leg' and a 'right leg' in your downline, which continues infinite levels deep. Every reseller you bring into this company, and anyone they bring in, must be placed somewhere within your left or right downline leg.
The way you earn from this downline model is through 'cycles' as shown below: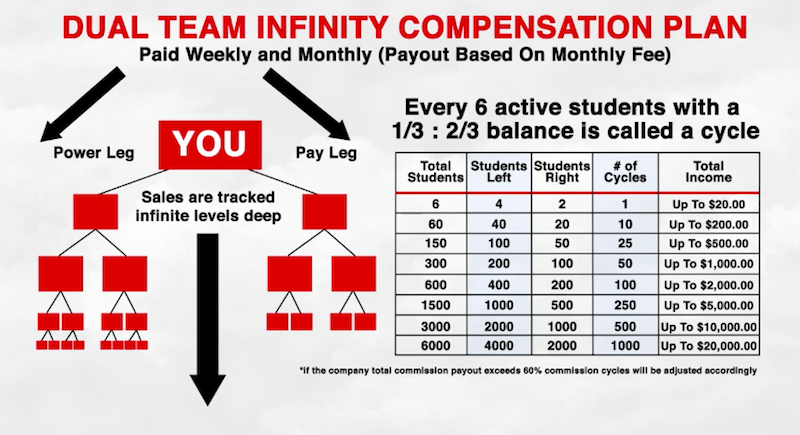 Each time you recruit four people into one leg, and two people into another leg, you earn a cycle. Your 'four referrals' come from your stronger leg (power leg), and your 'two referrals' come from your weaker leg (pay leg).
Each cycle pays out up to $20, and the maximum payout from this income stream is $20k per month. By reaching this figure, you are positioned on top of your existing organization. From there, you can continue earning from what you've already built, and an entirely new set of referrals.
In order to qualify for this income stream, you must personally refer two people (one on each leg) and continue to bring one new referral in directly each month, until you reach six. As long as you maintain six referrals in your downline, that's all you need to do to stay qualified from then on.
You also need to maintain your $24.95 per month marketing tools service to qualify.
Commissions on Now Lifestyle 'Ascension Products'
In addition to the previously explained products and payouts, there are also 'backend products' that you can buy and/ or earn from.
There are three backend products in total:
Email Marketing Mastery for $497
Nowbody Certification for $2,997
Now Lifestyle Seminar Retreat for $14,997
The commissions on these are 50% for direct sales and 5% for any sales your referrals make. I'm not sure if you need to buy these to qualify to promote them, because the compensation plan doesn't clarify this.
Verdict- Is Now Lifestyle a Scam?
I don't think Now Lifestyle is a scam. However, I am personally not a huge fan of the MLM model in general, because in some cases these companies aren't as legit as they appear.
In this case, the wellness membership looks legit enough. I personally don't think $24.97 per month for five people is a bad deal considering what you get, and you can try it for free to see if you like it. But again, I haven't done the workout program so I can't say how good, or bad, it really is.
The marketing tools are tools you could use to build your business, so I think $24.97 per month reasonable for what you get. However I'd personally rather use the tools I already use, because I know they are high quality and I don't need to promote Now Lifestyle to use them.
As far as the business opportunity goes, you can potentially earn good money online this way, by building a sizeable downline. However, there is a strong emphasis placed on recruiting as opposed to selling retail products to non-affiliates. And the line is a bit blurry between genuine retail products and the business opportunity from what I've seen.
I'm also a bit wary about the high ticket products in the backend too (to the tune of almost $15k). I mean, if the quality of the actual products is there, good and well. High prices obviously doesn't make something a scam.
But if the whole thing is really about recruiting people and pressuring them into buying overpriced products, just so affiliates can make more money, then it's a different story.
What you decide to do is up to you, but hopefully this review helps you make a more informed decision either way.