Welcome to my review of Million Dollar Replicator.
I came across this "system" today which promises to help you make lots of money online, doing practically no work at all and within a short amount of time.
Sounds good… but to be honest this sort of hype makes me skeptical.
I've reviewed a LOT of programs on this site over the years, and whenever I see these "get rich quick" claims it's always BS. Every time.
In any case, I decided to take a closer look to see what it was all about. And in this review I'll show you what I found to help you decide if it's right for you.
Million Dollar Replicator Review
The sales pitch is presented by "Michael Sachs", who claims he and his team have made over $38 million with this system.
Now he's sharing the system with "a few lucky people" who have been "specially selected".
Unfortunately Michael Sachs is really just an alias…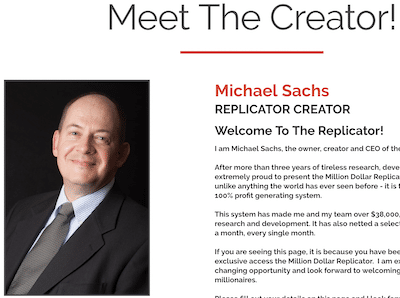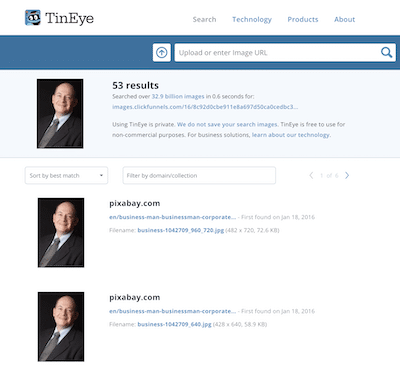 As you can see, he is really just a stock photo which I discovered by using TinEye, a reverse image search site.
This doesn't necessarily make his story fake but it is a red flag.
It's quite common for scammers running these sites to hide their true identity. So that when enough people realise they've been scammed, they can simply launch another offer using a new name.
Again, not saying that automatically makes this a scam but it is concerning within the overall context.
Anyways… what's Million Dollar Replicator about?
Michael claims that the Million Dollar Replicator is a "brand new method for flipping small amounts of time and turning it into autopilot paydays". And that this is a 100% automated system that "does the hard work for you".
In other words, a quick and easy way to make money online that no one else knows about.
Cool story.
But in reality this system is like many others I come across in this space. Lots of unrealistic hype and talk about how 'quick and easy it will be to make tons of money online.
Which is simply not how ANY real business works.
The reason this site is using such extreme hype is to convince you to spend your money, so they can profit off of you.
Real online businesses take time and effort to build. Success is NEVER the result of "replicating a secret system". This is what scammers say to line their pockets with YOUR money.
That is what is really going on here.
Are 'Regular People' Making Money With This?
I seriously doubt it.
One thing is for sure- the whole 'beta tester' group story is bullshit.
There are numerous folks who claim to be absolutely crushing it with the system. Both in the sales video itself and on the page.
But as I am about to show you, the people saying they are making money with Million Dollars Replicator are really just actors.
The following screenshots show three 'beta testers' of this system…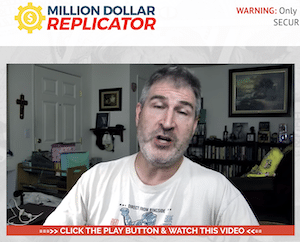 The first guy says he's making over $80 per month. The second guy says he has made over $1.2 million in about a year. And the girl in the above image says she's made over $160k in 2 months while at college.
These are pretty impressive numbers, but unfortunately the whole thing is FAKE. These people are ACTORS who literally sell fake testimonials to earn a few extra bucks online.
Here's proof these are actors from a site called Fiverr.com…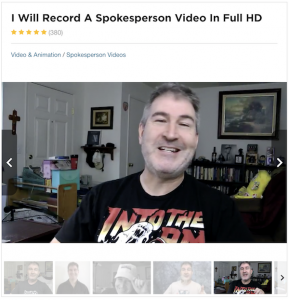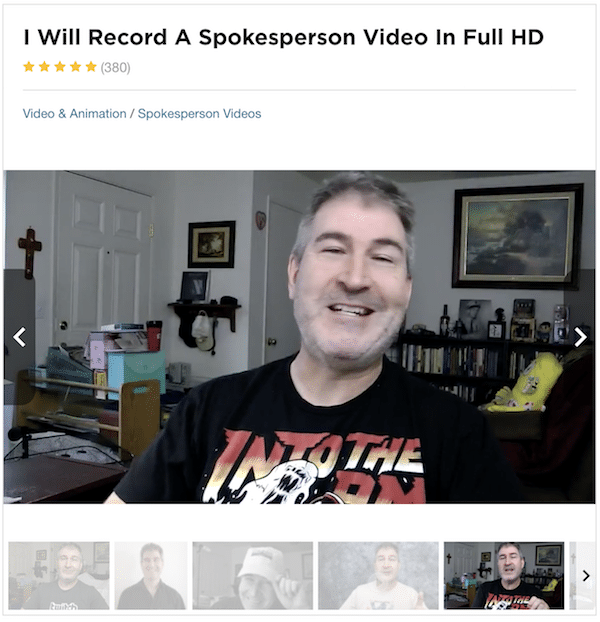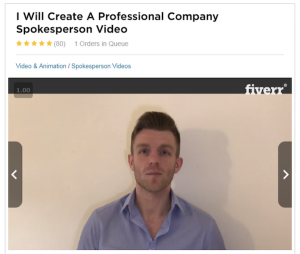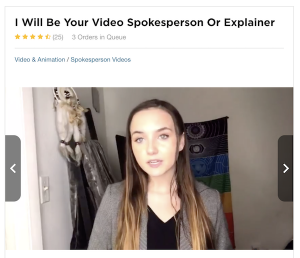 As you can see, these people are NOT members or beta testers. They are actors from a site where freelancers perform various tasks for a small fee.
I'm not going to expose every single testimonial because that is ridiculous, but you get my point.
Literally ALL of the testimonials are 100% fake.
Ask yourself… if the system is real and making real people such amazing money- why do they need to pay people to pretend like they're making money with the system?
I don't know about you, but this makes no sense to me.
How Does Million Dollar Replicator Work?
This 'system' works by making money off of people who are looking for an easy way to make money online.
Rather than actually helping you build a real business and earn real money, this system is setup to profit from you.
The first step is to send out mass spammy emails. This is probably how many of you heard about this system.
Despite the fact that the sales page claims you've been "specially selected", you are really one of many people who see the page.
The whole 'limited spots' thing is a lie- there is NOTHING limited about this at all.

Simply refresh your page and the timer starts over again!
This is a proven marketing tactic and unfortunately it works. Because when something appears limited people are a lot more willing to buy on impulse.
Which is what they are hoping for.
This explains the fake countdown timers, fake limited spots and so on.
Anyways, if you do decide to enter your email and click on the "start your million dollar month" button, you will end up on the ClickBank order screen.
This is what the whole sales pitch is leading you towards- forking out $37.
The good news is that if you do buy, you can get your money back through ClickBank. Because they are really the ones you are buying from.
And (overall) this is a legitimate company who does provide 60 day refunds.
The bad news is that you are not going to be getting access to a 'million dollar system'. Instead, you are hit with a bunch of upsells to the tune of $100's immediately after you buy.
Then when you do eventually get access to the members area, you get some generic training on making money online. Which is nothing new and it is not going to help you make $180 – $100k per month on autopilot (lol).
This is the sad reality of buying into these shiny objects.
Verdict – Is Million Dollar Replicator a Scam?
Million Dollar Replicator pretends like you will be making crazy money online at the push of a few buttons. So in my opinion this makes it a scam to some extent.
Because this is simply not the reality of how real online business works. It never has been and it never will be.
Building a real and profitable online business takes learning real skills and working hard. It also takes time and persistence. Like anything worthwhile.
The notion of 'autopilot wealth' is something scammers push to make money off of unsuspecting people. Folks who are just looking for an honest, real way to earn money.
The people who are really 'getting rich' off this crap are the people running it. Plain and simple.
What you decide to do is up to you, but I won't be recommending this.