Today I received an email from Jeff Yastine of Banyan Hill, who talked about a profit exploding investment that brokers refuse to talk about called "Q shares" that can boost your returns by 2,700%.
What's the deal? Q Shares is something Jeff Yastine made up to describe DSPP and DRIP investing, which is all about investing small amounts over time to create compound growth and avoid brokerage fees. The concept itself is legit and has been around for decades, but Yastine's "Q Shares" is just an ad for his newsletter, Total Wealth Insider.
Let's take a closer look at what this is all about, how it works and what to expect if you take Jeff up on his offer to purchase Total Wealth Insider.
What Are Q Shares?
Jeff Yastine says Q Shares are "Wall Street's best kept secret" and that they can help you "book quadruple-digit gains from the opportunity no one talks about."
He basically says it's your ticket to making lots of money by investing in the stock market. And that you can turn a small stake into a significant sum with this "secret" method. He even gives an example of turning $40 into 27X your money by investing in Coca Cola stock.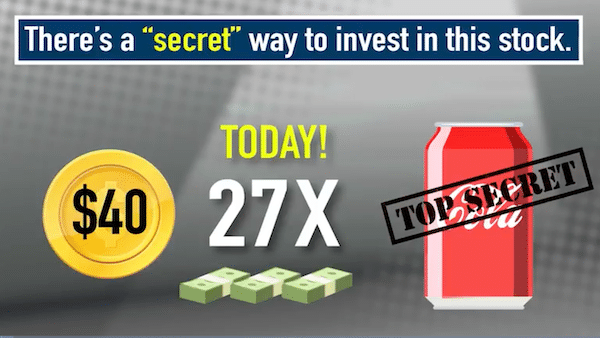 What's it really about?
Well let me start by saying that Q Shares is NOT a real thing, it's just a name that was made up by Jeff Yastine (the guy in the video) to describe a couple of unique ways you can invest.
The reason he doesn't just come out and say what these methods are is because if you knew, you wouldn't have to buy his subscription to find out. That's about the extent of it.
In any case, the methods he's talking about are called DSPP (Direct Stock Purchase Plan) and DRIP (Dividend Reinvestment Plan).
The DSPP program allows you, as an investor, to purchase stock directly from the company. So instead of going through a regular brokerage, you can buy directly. The benefit of doing so is that you can save on brokerage fees and purchase smaller amounts (like a fraction of a stock).
The DRIP program is where you can choose to automatically reinvest the dividends you earn from a given stock back into the company. In other words, it's a system of constantly reinvesting dividends to acquire more shares and achieve long term, compound growth.
Both of these programs are legitimate, and have been used by many individual investors over the past several decades. But there's nothing really new or "secret" about this either.
In any case, the whole "Q Shares" thing is really just a gimmick that Jeff (and Banyan Hill) came up with to sell a subscription.
How Do You Buy Q Shares?
Since Q Shares aren't a real thing, they are just used to describe DRIP and DSPP investing, you can't really "buy them." What you would need to do is find which companies offer these programs.
Which isn't hard, but finding the right one may take time.
Most of the stocks within the S&P 500 have a DRIP that you can leverage, it's just a matter of doing your homework on which company is right for you.
Some of the obvious things to look at is whether or not the company pays dividends, how much, and how long they've been doing so.
The same is true for DSPP investing. You just need to decide which stocks you'd like to invest in, and if you want to save money buy purchasing shares with them directly, visit their website FAQ section to see if this is something they offer, and go from there.
Or you could shortcut some of this work and use the Robinhood app, which has introduced a means to get started with this type of thing:
Brokerage fees these days are a lot better than they were many years ago, when this type of investing was more popular, mostly because of online brokerages increasing competition. But it can still be worthwhile depending on your circumstances and how you go about it.
Who Is Jeff Yastine?
Jeff Yastine is an investor and financial journalist who works for a company called Banyan Hill where he contributes to newsletter services like Profit line, Smart Profits Daily and Total Wealth Insider.
I've also reviewed some of the presentations he's been featured in to promote these newsletters, such as Kennedy Accounts and The Hypernet.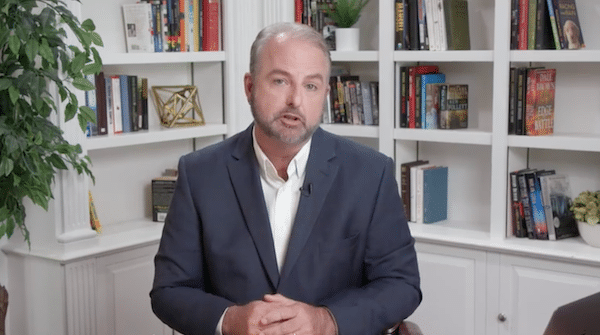 All in all, Jeff's a legit financial guru with a track record of successful investing. He's also worked with, and interviewed, some big names in the industry, like Warren Buffet and Richard Branson.
He shares a lot of value with his subscribers and, even though you should never blindly follow one person's advice, he's definitely worth listening to when it comes to the stock market.
What Is Total Wealth Insider About?
Total Wealth Insider is a subscription service that gives you Jeff Yastine's insights into his top stock picks, how they're performing, and how you could get in on some potentially profitable (and not-so-well-known) options.
And this is what the Q Shares presentation is leading to.
If you watch the video to the end, it takes you to the order page for Total Wealth Insider, which costs $47 per year for a 12 month subscription. And comes with a bunch of bonuses, one of which is entitled "Q Shares: The Perfect Investment."
And inside that report, Jeff reveals three companies he says are perfect for the Q Shares investment strategy (in other words the DSPP/DRIP strategy).
Here's an overview of what you get with Total Wealth Insider:
12 monthly newsletters
Access to the model portfolio
Monthly podcast
Trade alerts
Bonuses
The price ranges from $47 for a standard subscription, to $79 for a premium subscription and $129 for a deluxe subscription.
Also worth mentioning is that one of the "bonuses" you get is a free 3 month subscription to Ian King's Automatic Fortunes. Which is cool, but if you read the fine print, you'll see it automatically renews at $97. Check out my full review of Total Wealth Insider to learn more.
Is Q Shares Legit?
It's hard to call Q Shares legitimate or a scam, because it's really neither, it's a gimmick made up to sell a subscription to Total Wealth Insider.
But with respect to the method Jeff is referring to, this is definitely legitimate. People invest in DSPPs and DRIPs all the time, so it's well and truly above board.
As far as the marketing goes however, I do think it's a bit "overhyped" which is pretty much what I think of most of Banyan Hill's newsletters.
But I don't consider it a scam just because of this. Especially since Total Wealth Insider contains a lot of value for everyday investors. It's just that, in my opinion, most of Banyan Hill's "gurus" tend to use clever sales tactics to get you to buy, while glossing over the potential drawbacks and risk involved.
But hey, that's me. And at the end of the day, it doesn't really matter what I think, it only matters what you think. My aim with this review, and similar reviews, is just to share some useful insight, to help you decide for yourself one way or another.