Over the months, I've reviewed multiple subscription services and "summits" put on by Jeff Yastine, trying to discern whether or not they were scams or legitimate opportunities.
But what about Jeff Yastine himself – is he a legit investment guru or just another scammer?
Jeff Yastine is a financial journalist-turned-investor who contributes to two publications published by Banyan Hill: the Total Wealth Insider and Profit Line. He's a legit investor, having been successful for himself, and has an impressive list of past achievements.
Read on to find out Yastine's background, what services he offers, whether or not you should follow him, and more!
Who Is Jeff Yastine?
Jeff Yastine is a regular contributor to different publications featured on financial publishing website, Banyan Hill, which he co-founded.
Yastine has been with Banyan Hill since 2015 and has brought a lot of experience along with him – more than 20 years, in fact.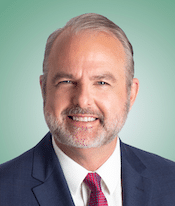 He has over two decades of experience as a stock market investor and financial journalist. That has given him a lot of experience being in the center of global financial events.
He got his start when he was 23 years old, during the 1987 stock market crash. He was working at the Fort Meyers, Florida NBC affiliate TV station.
The stock market crash and the fear and panic that followed got him really interested in the stock market.
He then started investing in some Walmart shares and, in 1994, he was an Emmy-nominated anchor for the Nightly Business Report on PBS and was there all the way until 2010.
Yastine has had many notable accomplishments as a reporter and journalist. He has interviewed some of the most successful entrepreneurs ever, including:
Sir Richard Branson
Warren Buffet
Michael Dell
He has reported on many major things in the finance world or events that had an impact on finance, such as Hurricane Katrina in 2005, the Deepwater Horizon oil spill in 2010, or (even earlier) the 1999 historic handover of the Panama Canal.
His reports also helped investors avoid losses for situations like the 2000 dot-com bubble and the mid-2000s real estate crisis.
Yastine was part of a 2002 team of NBR journalist's who won the New York State Society of Certified Public Accountants' Excellence in Financial Journalism Award for a report on the nation's bond market.
And in 2007, he was nominated for a 2007 Business Emmy Award for the reporting he did on America's underfunded system of roads, bridges, and other aspects of public infrastructure.
So, it's safe to say that Yastine has quite the resume behind him, and all that experience probably does help him become a successful investor.
What Services Does He Offer?
Jeff Yastine offers a few services through Banyan Hill at very different price ranges: the Total Wealth Insider, the Profit Line and Flow Matrix Alert. Let's take a closer look at these.
The first service he offers is called Total Wealth Insider.
Total Wealth Insider is a daily subscription service where Yastine will take all of his experience in the investing and finance world to help you make some profits in stocks yourself.
This subscription service is where Yastine will walk you through all of the stocks he is currently looking at, including when you should buy in and when you should sell to make the biggest profit after the stocks explode.
Total Wealth Insider has three membership tiers, those being:
Standard: $49
Deluxe: $129
Premium: $79
I'm not too sure why the premium is cheaper than the deluxe, because the premium is the highest tier with the most features. But I think it's just a marketing ploy.
You can read a full review about this service here.
Profit Line
Profit Line is a subscription service from Jeff Yastine and fellow Banyan Hill contributor, Brian Christopher.
Profit Line is a weekly service that is going to normally cost you $3,995, but if you go through the Profit Line Summit presentation from Yastine, you will get a discounted price of $1,995. 
Now, while this is nothing compared to Paul Mampilly's 100X Club that costs you an outrageous $10,000 for the first year and $995 for every year after that, this is much more expensive than Yastine's other service. 
Aside from the fact that Profit Line costs a lot, it may also seem a little less than legal (and certainly less than moral) when you really get down to it.
Profit Line goes based off of idea that company insiders (aka insider traders) know the most about the company that they're involved in.
The Profit Line newsletter is where Jeff Yastine and Brian Christopher will walk you through tips and tricks of following "legal" insider trading to be able to know when a company's stocks are about to explode and how to invest right before that happens.
Is Jeff Yastine Legit Or A Scam?
Jeff Yastine isn't a scammer because, looking at his background, he obviously a thing or two about investing, and his large accomplishments and experience back that up.
Also, these two subscriptions that Yastine has aren't scams, because they are actually giving you the tips and tricks claimed in the details of the newsletters (although some of their claims might be outrageous or bogus).
Another thing, when making the descriptions of these newsletters, another reason why Jeff Yastine is not a scam is because they don't ever claim you will make any money, they just claim that you see the opportunities to potentially make a profit.
But just because they can present you with a supposed opportunity to make big profits doesn't mean that you actually will, and it certainly doesn't guarantee success 100% of the time.
With these services and with Jeff Yastine's prior experience as a reporter and journalist, people have actually made money (or been saved from losing it) by different things that Yastine has seen going on with the market.
So, yes, it's possible to actually make money following Yastine's advice. However, the one thing that is a red flag with Yastine is his Profit Line newsletter. Yes, there technically is such a thing as legal insider trading, but the lines can get fuzzy when it comes to insider trading.
Having a whole newsletter that is based on a shady premise like that would be enough to personally make me concerned as an investor dropping almost $2,000 a year on something that walks a fine line. But hey, that's me.
Conclusion
All in all, Jeff Yastine is legit because he has been in the finance world for quite a bit of time. He has obviously been successful for himself too, and his tips work enough for people to look to him for advice through his subscription services and to follow his advice when he points out different signs of future turmoil in the stock market.
He does clearly know a thing or two about investing, but just remember that even if he knows a lot, has had a lot of success for himself and had other people be successful following his tips, that does not mean that you will be too.
Lots of people lose money in stocks, and there is no guarantee that you won't be one of those people, even if you follow a so-called investment guru like Yastine.