In this post I'll show you the best ways of finding a profitable niche market online. Niche marketing is very effective in bringing highly targeted visitors to your website and offers.
It also presents an opportunity to reach almost untapped audiences, meaning super low competition.
What Is A Niche Market?
A niche is simply a relatively narrow market segment (group of consumers) inside of a larger segment in the market.
For example:
Way Too Broad= Pet Training
Broad Segment= Dog Training
Highly Targeted Niche= A group of people wanting to learn 'how to train your dog to do tricks'
Hyper Targeted Niche= A relatively small group of people wanting to learn 'how to teach my French Poodle to do tricks'
The idea of targeting a niche is to deliver them with very specific value that will often convert to sales a lot higher than a 'broad' audience. The more targeted the more relative your offer will be to the person searching for it and the easier you will get traffic to start out with.
Why Is Finding A Niche So Important?
Finding a good niche and learning how to provide that niche with real value is absolutely critical to your online success. You need to learn what your audience wants and what problem you are solving in order to create a profitable niche website. If you just focused on a large and broad audience with general information then you will find your conversion rates will suffer and you may find it very difficult to rank in the search engines.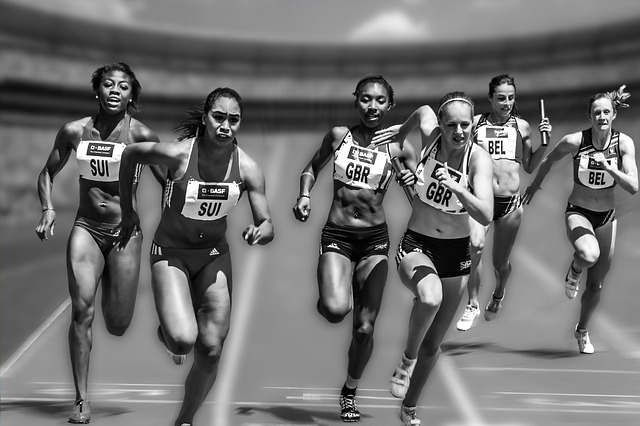 It is much easier to rank for a low competition keyword that is highly targeted than a broad and un-targeted keyword.
The bottom line is that the more targeted you get and the more you understand your audience, the greater will be your chances will be of success online.
But how do you come up with a niche idea?
This can seem hard at first, but believe me when I say with the right tools and training this can be really easy. Don't get stuck trying to find the perfect niche, there isn't one and you can profit well from almost any one of the millions of ideas out there.
How Narrow Do You Go?
How narrow you drill down really depends on what you are trying to accomplish and on the niche you are looking at. Let me give you a couple of example to better explain the difference between a highly targeted niche and a hyper targeted niche.
These are two examples of strategies I recommend and they are both a good way to go.
Highly Targeted Niche
One option is to have a targeted website around a particular subject for example a website centred around 'How To Build Your Own Home Furniture'. You could talk about any type of home furniture building and write highly targeted blog posts on different types of furniture that targeted specific keywords like 'how to build a coffee table' or 'how to build a dining room chair'.
This approach allows you to bring in traffic from a range of different keywords related to your central theme and still provide highly targeted material for your audience.
Lots of angles to promote offers and write articles around 
Hyper-Targeted Niche Strategy
This strategy is very similar only you are drilling down even further. For example you may want to create an entire website based on a targeted keyword like 'How To Build Your Own Coffee Table'. This website would just focus on building coffee tables and not get into other types of furniture.
The advantage of this approach is that you are really delivering highly relevant and targeted material and offers to that audience so it will likely convert pretty well. It can also be easier to rank for a more specific and lower competition niche like this.
If you put that keyword into your domain name and really only talked about all things coffee tables, you could potentially rank a whole lot quicker in the search engines as a result.
Let me point out a few pros and cons of this approach:
Easier to rank more quickly in the search engines 
Downside is you may get very limited traffic, but you can just create another niche website
These are just a couple of examples to give you some ideas and help you understanding some different ways of approaching niche strategies.
The bottom line is that it is better to be focused on being specific than general, as it will often produce better results. It doesn't matter which way you decide to go with, just try and be specific and targeted with your website.
Does Being Passionate About A Niche Matter?
Coming up with a niche idea doesn't have to be hard. The best way to go is to find out what you love talking and learning about, then align that with an opportunity in the market.
This can be anything from sewing, gardening, kite surfing, gaming, Internet marketing, health and wellness…. ANYTHING!

Focusing on what you are passionate about is a very good idea for a number of reasons. If you are passionate about health and wellness, then spending all the time researching and writing in that niche is going to be a whole lot easier.
You will come up with better ideas, be more involved with your website and audience and get paid to do what you love!
What If I'm Not Passionate About Some Niche Idea In Particular?
Some people are not particularly passionate about a particular subject like food, health, fashion or any other of the millions of interests out there. They are passionate about online business, marketing and everything that goes along with it.
This is not a bad thing, these people can potentially get involved in any type of niche and still do very well. In this case it is the process and what encompasses Internet marketing as a business that they are passionate about, so creating multiple niche websites would be enjoyable no matter what they are about.
Either way the point here is that this will take work so you need to be very interested in what you are doing and have some passion about it to achieve success.
Know what you are talking about, deliver valuable content and direct people towards valuable products that will benefit them in some way.
The Nuts And Bolts Of Finding a Niche Market
Folks, literally any niche can be profitable and worth pursuing and there are millions of ideas, if you make a mistake or have a better idea you can always change to another niche down the road. The thing to remember is to not get caught up on deciding on a niche for too long and stall your progress as a result.
Step 1
Decide on a broad topic or interest
Step 2
Visit Amazon.com and click on the 'shop by department' icon on the upper left corner. Start drilling down to find a much narrower niche from the list of categories. Look for your chosen broad niche and simply click on it to reveal even more narrower and related niche ideas, this is a very cool and useful free resource.
Additional Ideas for Step 2
There are tons of ways to come up with ideas and I'm going to show you a very effective way at coming up with even more ideas. Introducing the 'Alphabet Soup Technique'. This is a technique that uses your Google search bar to come up with related niche ideas based on what people are actively searching for right now.
Using my furniture example I would type in "how to build your own ___furniture" and replace __ with the letter a, then b and then c and so on right through the alphabet until I come up with some more ideas. Google automatically generates search terms people are looking for when you do this.
So just from the letters b and c I got:
"how to build your own bedroom furniture"
"how to make your own baby furniture"
"how to build your own cat furniture"
There are tons of variations to using this one method alone so have a play around and see what you can come up with. This is simple yet very effective.
Step 3
Knowing that we can make just about ANY niche profitable, just choose one and go with it. Don't worry about if it is the 'best' niche ever, no niche is perfect. It is you and your efforts that will make it profitable. So in this step just choose one and move forward.
Step 4
Learn how to build a website, fill it with content and get traffic to it so you can start making money. It really isn't as hard as you might think to find a good niche to build a business around. There are millions of ideas and you can make money in just about any one of them, so just choose one and get going.
To learn exactly how to make all of this work and get started online, watch this video.
Further Reading
One of the most important things to do with your new website is learn what keywords your new audience will be searching for to find a solution to their problem. To be successful online you must learn how to find those profitable and low-competition keywords and implement them into your niche website content strategy.
Traffic is hugely important to your success, without it you will simply not succeed. You can have the best website in the world but if no one's visiting it, you may as well type it up in a word document and just save it to your computer. Learn more about how to do keyword research here.