Today I'm reviewing Hidden Alpha, an investment subscription developed by Joel Litman of Altimetry, which he says could help you make money investing in the stock market.
I initially stumbled across this via an advertisement about a "stock x-ray machine" which is apparently a tool Joel and his team use to help identify winning stocks. And it seemed interesting, so I decided to take a closer look to see what all the fuss was about.
In this review, I'll show you exactly what I discovered…
The Stock X-Ray Machine – Discover Hidden Gains?
According to Joel Litman's presentation, the Stock X-Ray Machine is a tool he developed that his wealthy billionaire clients pay him over $100K per month to access. He says it's a tool that helps you discover the true value of a given stock, so you know whether or not it's (really) worth investing in.
He doesn't just rely on this tool to decide which stocks are worthwhile investing in and which ones aren't though. According to the presentation, he and his team use a proprietary five step process to determine which stocks are most likely to provide outsized gains.
The first step is all about analyzing global trends to get a macro view of what's going on in the overall market. In the second step, he puts together a list of hundreds of companies he and his team thinks are worth investigating further. And in the third step, they use the Stock X-Ray Machine to analyze the markets and break down and grade their stock picks into grading categories (either A, B, C, D, E or F).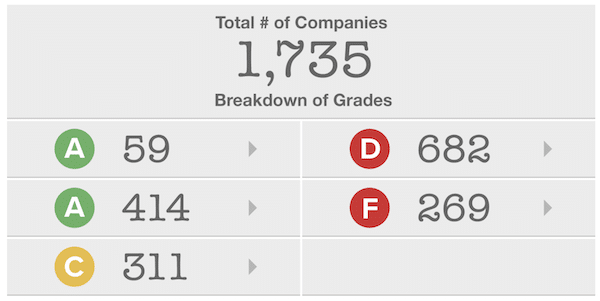 Once they have this list of graded stocks, the fourth and fifth steps are about refining the list even further, to come up with the best of the best. And once they have their #1 pick, they share this with readers of Hidden Alpha, along with a strategy of how best to take advantage of it.
So The Stock X-Ray Machine doesn't do everything, it's basically a tool Joel Litman and his team use to identify the best potential stocks to invest in.
And, according to Joel, it helps identify discrepancies between a company's reported financials and what the real story is. Hence the name "X-Ray" stock machine, it's all about looking beyond the surface to help them identify what's really going on.
In any case, it sounds pretty cool.
And he's currently offering this tool to everyday folks like you and I, for just $99 per month. So you don't have to pay $100,000 to access it as he says some of his clients have.
The idea isn't to just use this tool to start making tons of money in the stock market though. As good as it may be, it's only part of the overall five-step process of identifying potential winning trades. So you also need Joel's insight, which he provides to members of Hidden Alpha, in order to get the full benefit of the Stock X-Ray Machine.
The good news is, if you do decide to join Hidden Alpha, you get three months of free access to the Stock X-Ray Machine as a bonus.
What's Hidden Alpha and How Does It Work?
Hidden Alpha is an investment subscription developed by Joel Litman, who's the Chief Investment Strategist for a company called Altimetry, which is part of Valens Research.
The cost of joining Hidden Alpha is $49 and, as a member, you get access to Joel's top 10-30 stocks as well as his #1 stock pick for the month, along with cutting edge research and insight into why they've chosen a given stock. So you're not just signing up to get a bunch of stock picks, you get access to exclusive insight and analysis too.
And I think this is important because that way, rather than simply buying stocks someone is recommending, you can properly educate yourself about what you're doing and why certain stocks have been recommended.
On top of those core membership benefits, members also get access to the model portfolio, previous archived issues of the Hidden Alpha newsletters, special reports, and three months free access to The Stock X-Ray Machine.
To break it down, here's what you get with a $49 subscription to Hidden Alpha:
12 months access to Hidden Alpha (including one new stock pick each month)
3 months trial access to the Stock X-Ray Machine (then $99 p/m)
Model portfolio (see all active trades within the member only website)
Special reports as they become available from Joel and his team
Email updates on what's happening with the stocks in the model portfolio, to give you an idea of when to buy, hold and sell.
Customer support for membership related questions
For added peace of mind, there's also a 30 day money back guarantee in place. So if you're not happy with your purchase during the first month, according to the site, you can get your money back, no questions asked. Which I think is a good thing.
So, to sum up how this works…
To get started, you need to signup for a 12 month subscription to Hidden Alpha for $49 on the Altimetry website. And in doing so you get stock picks and insights from Joel and his team that, according to the website, could potentially net you gains of between 100% to 500% over time.
Who Is Joel Litman?
Professor Joel Litman is a legitimate and respected investment expert, he's the CEO of Valens Research and the Chief Investment Strategist for Altimetry, the company behind Hidden Alpha.
According to his profile page on Altimetry, he has taught at multiple universities including Harvard Business School and Wharton, worked for investment banks like Credit Suisse and been featured on CNBC, Forbes and Barron's.
Not to mention, he's also a forensic accountant, so not only does his experience and track record speak for itself, but he actually has the skills to do what is mentioned in the presentation – identify discrepancies between actual and reported earnings.
He's someone who understands the numbers and how these companies operate, and he's not afraid to tell it like it is, which is exactly what you want when learning from someone about investing. So, while that doesn't mean every stock pick is going to be a huge winner, he clearly knows his stuff and is worth learning from.
Put simply, he's the real deal.
And the cool thing about Litman is that he shares his knowledge with the world, so you could potentially learn a lot by following him. And not just by joining one of his research subscriptions either. He also shares a ton of useful insight on blogs and videos for free.
For example, here's a video I found of Joel on Youtube about seeing past some of the over-optimism that is common in markets, to ascertain what is actually worth investing in:
Bottom Line
Hidden Alpha is a legitimate subscription that offers people a lot of value, especially for $49. As a member, you're getting access to key insight from an industry expert Joel Litman, and 12 stock picks over the course of 12 months. Picks that, considering Joel's skillset, could prove to be quite lucrative over time.
As with any type of investing though, it's important to understand that there are still risks involved. No matter how good you are, nobody can predict the future price of any stock. And you shouldn't join expecting to get rich overnight either, because that's not the reality of being successful within the world of investing.
That said, as long as you understand the potential risks involved and don't expect to get rich quickly, I think that Hidden Alpha and The Stock X-Ray Machine tool could be (well) worth the money. And not just because of the stock pick side of things, but because you get the opportunity to learn from professional investors (Joel and his team) which alone could prove to be worth many times the membership fee.
Only you can decide if joining Hidden Alpha is right for you, but hopefully this review helps you make a more informed choice either way.