Welcome to my review of Ecom Cash Crusher.
This is a new ClickBank product launch that promises to help complete newbies earn up to $2,000 per day with ecommerce. Which sounds exciting, but it also sounds too good to be true.
Let's take a closer look to see if it's legit or just another scam…
Ecom Cash Crusher Review
I came across this site (www.ecomcashcrusher.co) today via an email someone sent me.
Apparently, this guy named "David" is going to show you how to earn $2,000 per day using his simple system. The sales page basically consists of a video and a form to put your name and email in, which takes you the checkout page.
Like most programs I review, the sales video is full of 'testimonials' from people who are supposedly crushing it with the system.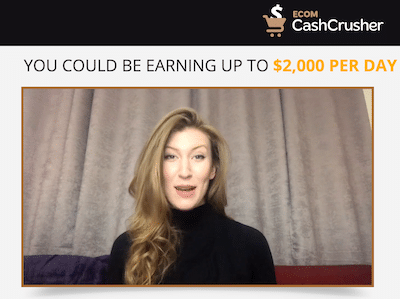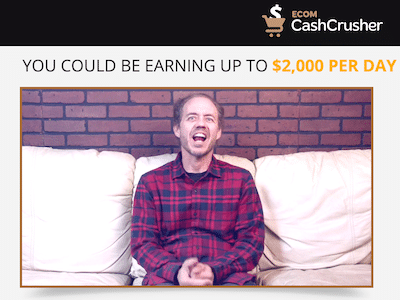 The woman in the far left screenshot above, claims she made $2,834 in her first 2 days of joining the system. The guy to the right said that within a couple of short months, he made over $100k!
To be honest this seems like complete BS.
Not only are those income claims unrealistic, but most of the time I review sites like this, the testimonials are fake. Like in my review of Fast Profits Online for example.
Anyways, just as I suspected, these people are really just Fiverr actors…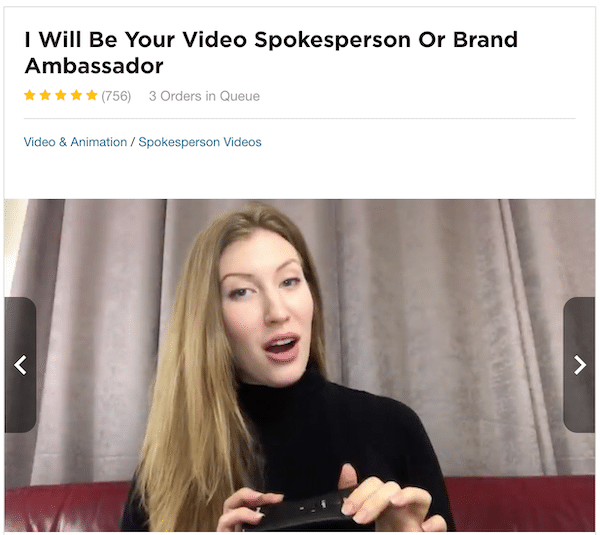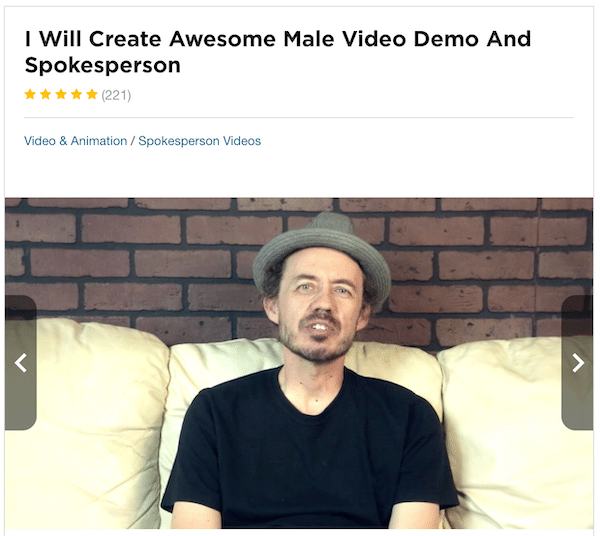 This is a huge red flag if you ask me.
If real people really are making real money with this system, why do they need to hire actors to pretend like they're making money?
Read on to see how this works in more detail…
How Does Ecom Cash Crusher Work?
Ecom Cash Crusher works by first of all luring you in with an enticing email. Typically something spammy that promises you quick and easy success online.
The link in the email takes you to a sales page, which as I've explained is full of hype.
Claiming you can make $2k per day as a complete newbie is extremely misleading in my opinion. This is simply NOT the reality of how real online business works.
Regardless of whether you are doing ecommerce, network marketing, affiliate marketing or any other business model.
And this is precisely why they use fake testimonials- because they no that NOBODY is making that kind of money out of the gate.
Anyways, the actual money making method 'David' is teaching you here is dropshipping.
This is a business model where you sell physical products, without stocking any inventory. You essentially partner with wholesalers and when someone buys through your Shopify store, the wholesale company fulfils the order.
It's simple in theory and it does work. However…
It takes time to learn this model, and it takes a significant amount of cash to make it profitable.
First of all you are hit with $100's in upsells after you pay the initial $37. And even if you choose not to buy these, you NEED traffic.
And when it comes to traffic, you can either 'earn' it or buy it. Earning it takes fair amount of time, and buying it is instant, but can cost you a small fortune.
Both methods can work but it is important to understand that (if you buy traffic) you could easily spend $1,000's before making a profit. This is just the reality of paying for traffic within the scope of this business model.
Something the sales pitch 'conveniently' leaves out.
Is Ecom Cash Crusher a Scam?
Ecom Cash Crusher is not exactly a scam because you do receive some training for your money. And as a complete newbie to dropshipping, you may learn some useful aspects of this business model.
And the good news is that, since this product is sold through ClickBank, you are eligible for a refund within 60 days of buying.
With that being said, the entire sales pitch it is very misleading in my opinion.
Because you are setup with false expectations of income from the get go. Earning $2,000 per day or more is certainly possible, but it takes time, effort and in this case, a whole lot of cash to get to this point.
Unfortunately, rather than genuinely help you, systems like this exist to make as much profit off of you as humanly possible.
They promise you the world, tell you exactly what you want to hear, just so that they can make money off of you. It's programs like this that give the internet marketing industry a bad name.
There is no need to trick people into buying anything.
If the program is legit and it works, you should be able to sell it based on it's merits, not with extreme hype and misleading promises of overnight push button success.
Conclusion
Ecom Cash Crusher is a new ClickBank product that promises you can earn $1,000's per day with a 'little known system'. In reality, it's just another generic training on making money with ecommerce.
And like most ClickBank products, there's a bunch of upsells immediately after buying. Not to mention costs involved with making this profitable that aren't made aware to you until AFTER you buy.
What you decide to do is up to you, but there's no way I could recommend this to you in good conscience.
I only recommend programs that provide quality training, tools and support to help you build a real business. Programs like this just want your money, that's all there is to it.