If you're an Advocare distributor, and you want to know if you can really make money selling Advocare products on the Internet, then read this article in full.
I am going to walk you through the products Advocare sells and some of the best ways to earn money selling these, without chasing friends and family.
Breif Look At The Products
There are 5 main categories of products in the product range:
Trim- Weight loss pills and supplements
Active- Energy supplements and bars
Well- For general health and well being
Performance Elite- To help people perform at their peak
Skin Care- Various cosmetics and creams
According to their price list there are 96 products in total and each is priced differently according to whether you buy at retail, distributor or advisor level.
Weighing Up The Costs Involved
Anyone can jump onto the company website directly and purchase products by doing a simple search for a nearby rep or they can go directly to a distributors replicated website. You have the option to buy at retail or if you want to pay the $79 fee to become a 'distributor' you will be entitled to receive a 20% discount on all orders. It costs $50 per year to maintain this status.
Here's an example of the price options a person sees on the main company website before buying a product…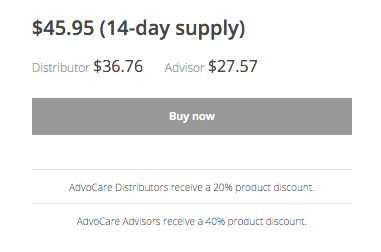 You can also buy at wholesale as an advisor which would give you  40% discount, but achieving and maintaining this status is a whole other story. To become an advisor requires making $3000 worth of product sales within your organisation in any given 6 week period and to maintain this status requires this same commitment every year.
This works out to you and your team selling $500 worth of product each week for 6 weeks. If you have a strong team this is no big deal but if not, you may end up with some spare products floating around your house.
In my opinion it is only at the Advisor level that you will actually start making any kind of decent money, especially in the long term. Why is that? Because anyone can sign up as a distributor and get the same discount as you for only $79. If they plan on making a few purchases it stands to reason that they would just become a distributor themselves to save money on their orders.
So you really want the 40% advisor level discount so that you'll make money when your customers sign up as a distributor.
Makes sense right?
This begs the very real question… how hard is it to become an advisor and stay one?
Like anything, it comes down to putting in the work. Over time, you can absolutely build a good team. I do recommend learning how to get leads using the Internet though, otherwise it could prove very difficult of you are just relying on warm market techniques.
How Do They Compare?
I took a look at 3 of Advocare's main products and here's what I found. I'm certainly no expert on the nutritional facts of these products but I am going to stack them up against well known and reputable brands according to my research.
Meal Replacement Shake
AdvoCare Meal Replacement Shake: This retails for $44.95 for a 14 day supply and it stands to reason you'd purchase two of these each month at the very least.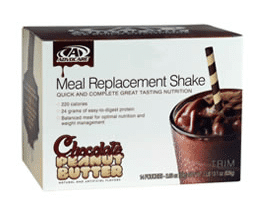 Total= $89.90 per month
IdealShake: This is a well known and reviewed brand and is currently selling for $49.99 for a 30 day supply. It seems just as good if not better as a meal replacement shake.

Total= $49.99 per month
Energy Supplement
Coffeccino: This is essentially a coffee type powder that can be mixed in with a cold or hot beverage. Im not even going to compare this with anything because the possibilities are endless. I'm just going to say that this is pretty expensive for a one month supply of coffee…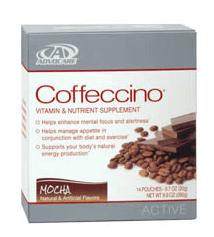 Total= $77.90 per month
General Health
Joint Promotion: This product is designed to promote healthy joints and seems pretty general in nature. It contains 1500mg of Glucosamine as the main ingredient per tablet and costs $38.95 for a 30 day supply.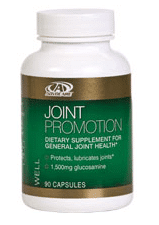 Total= $38.95 per month
Cosamin: This is a well known brand in the market with a lot of credible research and good reviews. This one bottle contains 76 servings which is about a 10 week supply and it only costs $37.99. It also has 1500mg of Glucosamine among other ingredients.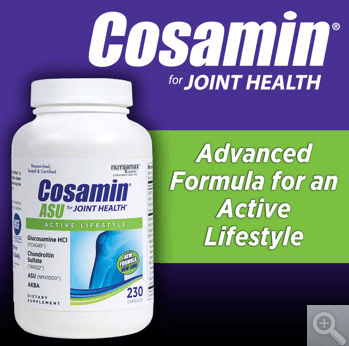 Total= $15.19 per month
I think it's safe to say that the price of these products are high in comparison to what is in the marketplace. This will make it difficult but not impossible.
I'm not trying to put you off if selling AdvoCare products is your dream, but I think it is wise to be aware of the competition like with any business venture. Whether they really are worth all that extra money is up for you to decide. In my opinion, the real money is going to be made by building your team as oppose to focussing on product sales.
How To Get Started Selling Online
There are many ways you can do this but in my opinion one of the best ways to promote these or similar health products online is with your own unique website.
The idea is to create a website and give people useful content within the health and wellness niche and offer you products as a solution to their problem.
As a distributor you do get your replicated website to make sales from, but having your own unique website allows you to attract free visitors from Google, Yahoo and Bing.
Related: How To Generate Free MLM Leads With a Website
This can be a very powerful strategy and can build you a nice long-term income. I won't go into the details here but if you want to learn more you can check out my training on making money with a website.
Final Thoughts
With enough work and effort there is no doubt you can make money selling these products online. I won't say it will be an easy task considering the prices, but if you believe in these and can convey your passion with people then anything is possible.
After all, price is only an issue in the absence of value right?
So if you love these and can show people how great they are then you can absolutely do this. You don't need to use the website approach but I love sharing this with folks since it can be a very powerful and very cost effective approach.
Read next: Affiliate Marketing vs Network Marketing (Which is Best?)