Welcome to my review of 22 Minutes To Profits.
I came across this site earlier today, which claims you can make $300 – $500 per day using a "weird online trick". And it apparently works for total newbies who have no money to spend.
Sounds good, but is it legit or just another scam?
Let's find out…
22 Minutes to Profits Review
The website (twentyminprofs.pw) consists of a video that basically tells you how "quick and easy" it's going to be to make hundreds of dollars per day online.
Apparently, within just "22 minutes" you can begin making money.
And there's lots of other people making tons of money with the system too, at least according to the video.
Like these people for example, who say they're making $1,000's on complete autopilot…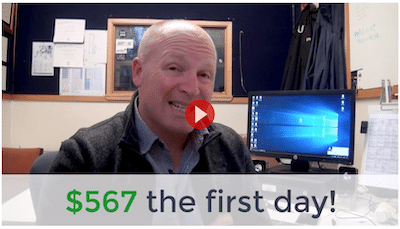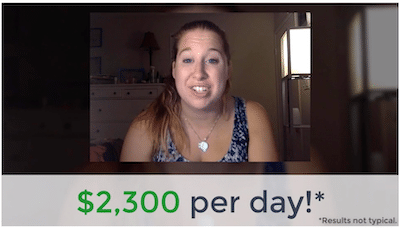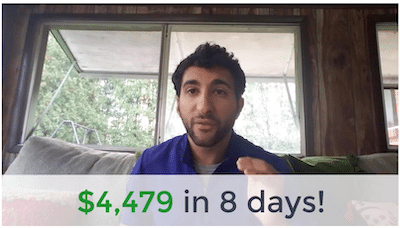 These appear to be complete newbies who decided to try the system, and it started paying off big. But that's not the case.
I've reviewed hundreds of programs on this blog over the past few years, and I know fake testimonials when I see them. Especially since I remember these particular actors from other reviews I've done.
Anyways, I don't expect you to take my word for it. So here's proof (taken from fiverr.com)…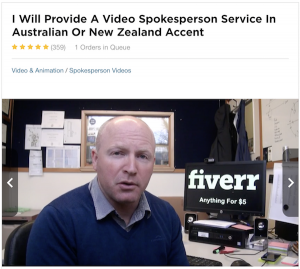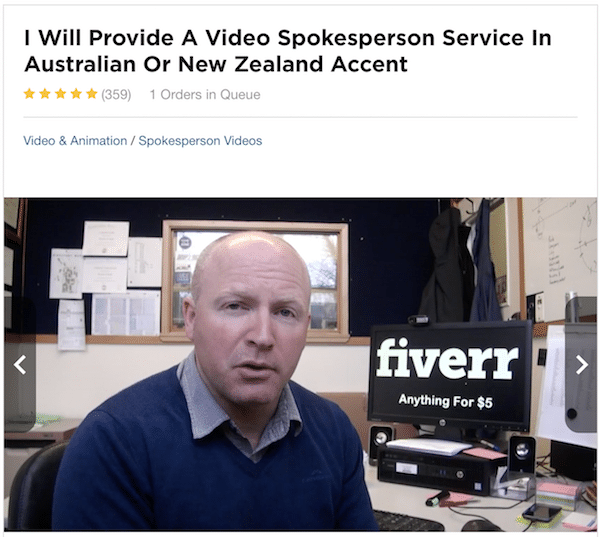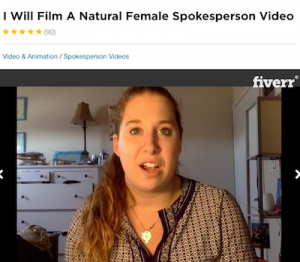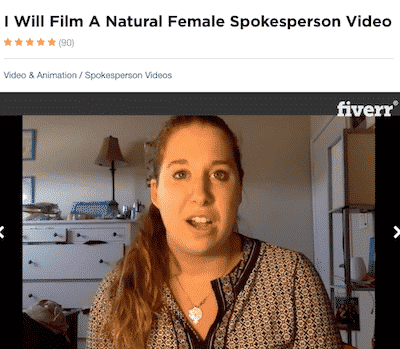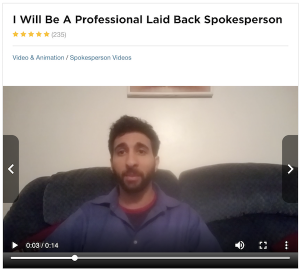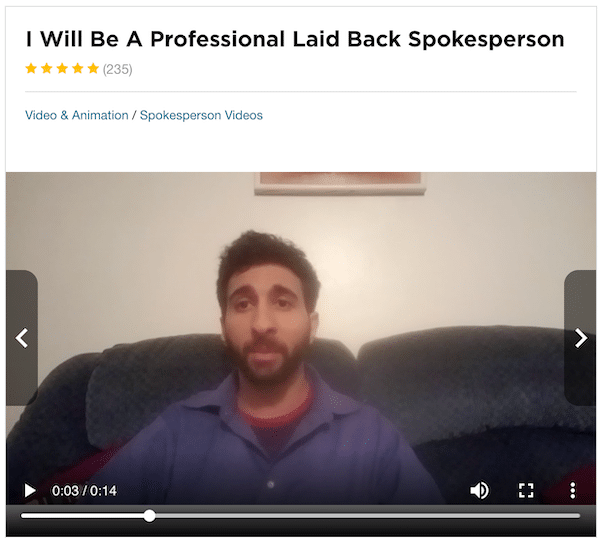 As you can see, these people are really just actors!
They are not making $1,000's with this system at all. Rather, they are pretending to be making money, because that's what they were hired to do.
So we're not off to a good start so far.
The people behind this site are using hype and fake testimonials to convince you to buy. Which is precisely how most scam sites work.
Read on to see how this 'system' works in more detail…
How Does 22 Minutes To Profits Work?
The way this works is by firstly luring you into visiting the site with a spammy email. Like the on I received which told me I could start making tons of money at the push of a button.
Once you're on the site, you are greeted by a video which as I explained earlier, is full of misleading hype.
The purpose of this page is to convince you to put your email into the box, so they can continue spamming you with more offers down the road.
Anyways, if you put your email into the box, you are taken to a second page.
This page is pretty much the same deal, another video that talks about how easy it's going to be to make money online. Yet never tells you what you're really buying into.
Eventually, a "buy now" button appears which allows you to buy the program for $47.
Which is when I learned that 22 Minutes to Profit is another sales funnel for My Ecom Club.
What this means is that it's not a program in and of itself. It is simply a sneaky way to lure you into buying an existing program. So if you buy 22 Minutes to Profits, you're really buying My Ecom Club.
This is nothing new either. I've reviewed over half a dozen sites that do this exact thing, such as Ecom Cash Code and Passive Money Miracle.
And just like these other sites, the way this site works is by getting you in the door at $47, and then upselling you into the $10,000's.
Really.
And if you read some of the comments in my review of My Ecom Club you'll see people are not even getting access to real training after buying.
This is why they need to use 'funnel' sites like this, to trick you into buying. And it's why they need to use fake testimonials, because real people are actually losing money. Lots of it.
Verdict – Is 22 Minutes To Profits a Scam?
Yes, 22 Minutes To Profits is a scam in my opinion.
This site uses every trick in the book to convince unsuspecting people to buy into a scam program that is FULL of high ticket upsells.
The business model you learn is legit, but that's about as far as it goes. You certainly don't need to spend $10,000's to learn how to be successful online.
This is designed to make the people running it (and promoting it) rich- off of you.
It is possible to earn good money online, but it doesn't happen at the push of a few buttons or within "22 minutes" like the sales pitch claims.
Real businesses are built by learning real skills, then putting in real effort over time. Shiny objects like this prey upon people who are new to making money online, and they don't help you.
What you decide to do is up to you, I hope this review has been helpful either way.